Learn about OTT content, a new phenomenon in the video streaming market, and find out how brands are improving their advertising and communication skills with this online tool.
What does over-the-top (OTT) mean?
Chances are you've already heard of or even use Netflix, HBO Go, and Roku. But do you know exactly how they work or why is it so important for your brand? We are excited to explain more about the technology behind those programs.
OTT stands for "over-the-top", and, this term is used to describe the technology app or service that delivers TV content (audio, visual, etc…) via Internet, without requiring their users to subscribe to a pay-TV (coaxial cable or satellite dish network). Therefore, those devices go "over" a cable box and all the content is delivered over connection.
Within this, we want to explain that OTT can be classified into three different revenue models:
1.SVOD – subscription services (Example: Netflix)
2. AVOD – free and ad-supported services (Example: Crackle)
3. TVOD – transaction services that allows users to pay for individual pieces of content, this means that you make one-time purchases to either rent or buy your media (Example: iTunes, Vimeo and Google Play)
OTT advertising: taking the opportunity to the next level…and beyond!
Now that you understand what OTT content is and the different ways users engage with it, it's valuable to see how brands are leveraging it as a tool for their advertising.
According to Zype, "OTT offers content owners and advertisers alike the opportunity to connect better with audiences and ultimately drive more revenue." So we understand that OTT is highly engaged and demands a quick and direct message. If we think on the brand size, it's possible to see that OTT provides more visibility into who's watching, what's being watched and on which device. In that way, it gives advertisers the ability to produce something personalized and interactive.
At the moment we create unique content, it is becoming an advantage for content owners serving the ads because the viewers become "much more receptive to advertisements when they are relevant and given the opportunity to choose their experience."
Once the OTT platform requires users to sign in to use the services, it extends the chance for ad targeting and personalization. Therefore, Emaze recognizes that advertising with OTT is a win for content owners, advertisers, and viewers.
"Digital content consumption is higher than television's as viewers can personalize their viewing by time and preferences." – Aman Kumar (Co-founder and chief business officer, KalaGato)
How can Emaze use OTT technology to help brands reach consumers?
As you have already seen, Emaze offers strategic solutions for brands. We provide tools for brands in order to connect their users and future target.
Our Automaze service is an automatic website/photo album generator, where people can input their Instagram or Facebook account and choose their favorite template to generate their own custom website. Using this technology, brands can build direct relationships with their social media followers by gifting them these custom branded websites that include all the follower's own social feeds. In this way, its possible for fans to create their own content in order to become ambassadors.
Consumers will receive their own free custom personal website, unlimited tools for creative expressions and a way to show their love for a certain brand. Brands get a new advertising channel and the opportunity to grow their direct relationship with consumers.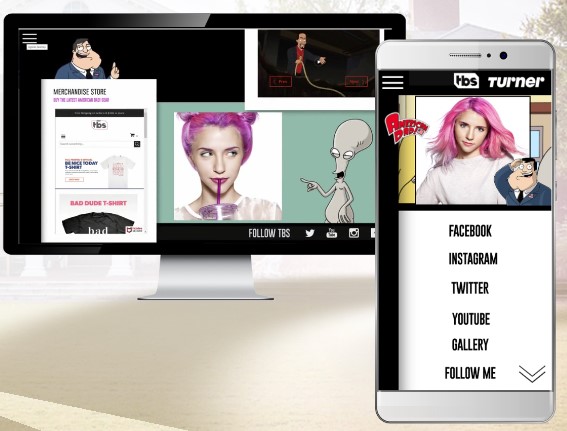 Interested in learning more about how you can use Emaze's OTT solutions for your business? Contact us here or email us at sales@emaze.com.