You know that warm, fuzzy feeling you get when flipping through an old scrapbook, revisiting life's milestones? That's the real deal! But let's face it, creating that magic isn't always a walk in the park—it involves arranging, sticking, and narrating, turning a blank scrapbook template into a treasury of memories. But you can hold onto your scissors and glue sticks because we're bringing you a digital album—an innovation that blends your favorite moments with the use of technology. Automaze is a cutting-edge AI tool that completely redefines digital scrapbooking.
The Traditional Scrapbooking Process: Good Memories, Tired Hands
Traditional scrapbooking demands a lot of time and effort. You start by picking the right photos, printing them out, and then hunting for a scrapbook that matches your vision. Next, you begin the detailed task of positioning the photos, writing heartfelt captions, and adding personal touches to the pages with stickers, stamps, or other decorative elements. All this while making sure you don't accidentally damage the photos or mess up the pages. As creatively satisfying as it might be, traditional scrapbooking can be difficult, especially if you're short on time.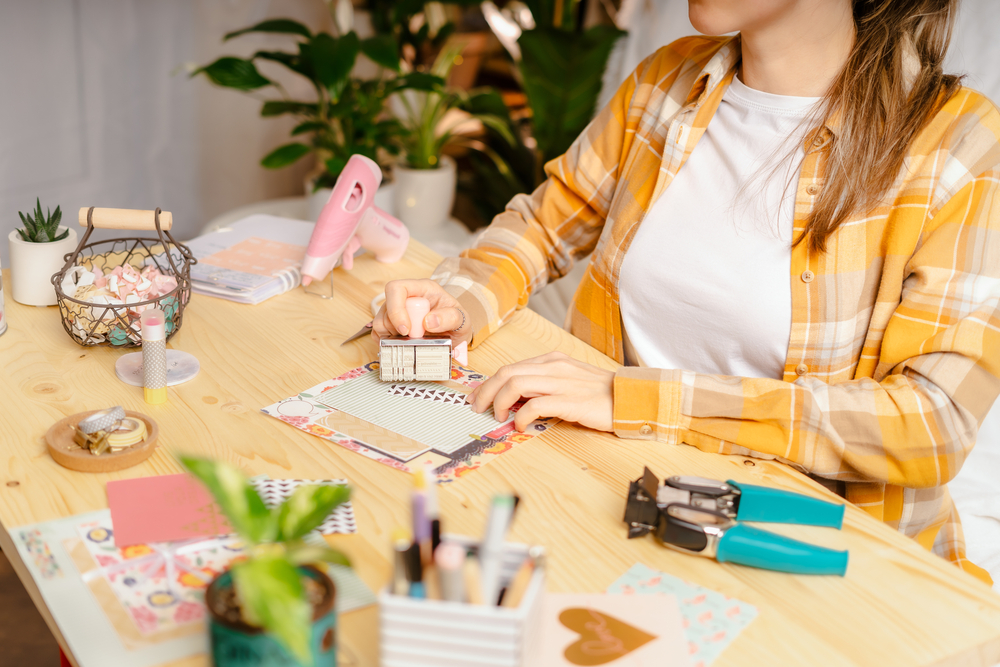 Automaze: A Game-Changer in Scrapbooking
Quick and Easy Digital Photo Albums
Now, picture creating a digital album as unique as your memories, but without the glue sticks and glitter all over your living room. That's the power of Automaze. At its heart, Automaze is built to make digital scrapbooking simpler and more beautiful. It puts the fun back into memory preservation, removing the tedious work associated with traditional scrapbooking.
Don't believe us? Just try out these beautiful templates and see for yourself. Upload as many photos as you like and experience astounding results!
Floral Print
Vibrant
Vivid Watercolors
Designing a digital photo album with Automaze is easy. Just select a scrapbook template, upload your chosen media, and watch as this powerful AI tool creates a masterpiece by seamlessly fitting your images into the album. And when it comes to customization—whether you want a single image per slide or more, Automaze caters to your creative desires.
Smart Search: The World at Your Fingertips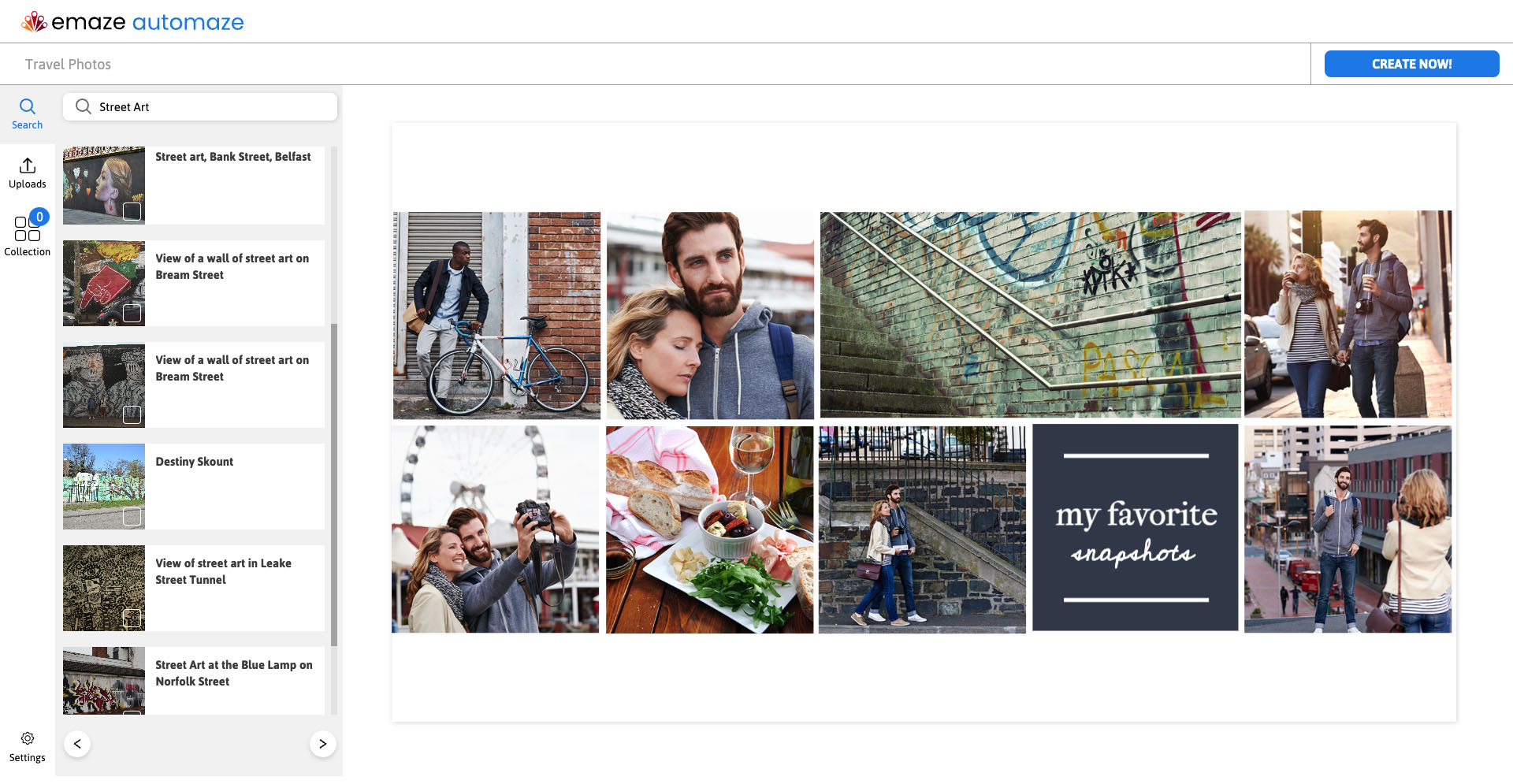 Wave goodbye to endlessly scrolling through images on the internet to find the perfect ones. Automaze's Smart Search digs through many databases, including Wikimedia, turning the whole internet into your personal media library. With Automaze, you can upload images, videos, and more!
Intelligent Captioning
But it doesn't end there! Automaze enhances your digital scrapbook by adding relevant captions to media from our Smart Search, giving them context, and creating a compelling narrative throughout the pages of your digital album.
Creation at Lightning Speed
The greatest gift Automaze gives scrapbooking enthusiasts is time. By managing the intricate design and organization, it saves you countless hours, letting you focus on what really matters – reliving your most treasured moments. In essence, Automaze takes care of the hard work so you can get beautiful results in seconds and share them with family and friends.
And the cherry on top? Automaze's user-friendly and visually pleasing interface. The software is designed to make the process as smooth as possible, from the first image upload to the final layout.
Comparison: Traditional Scrapbooking vs. Automaze
When you compare traditional scrapbooking with Automaze, the differences are stark. While the former is rewarding, it's a battle with time and patience. It requires skill, artistry, and lots of effort to transform a blank scrapbook template into a masterpiece. But hey, here's where Automaze comes to the rescue.
Automaze captures the soul of scrapbooking—keeping your memories alive by celebrating them and offering limitless creative possibilities to brighten them up. With features like Smart Search, precise image placement, and automatic captions, creating a digital album becomes a rewarding experience rather than a challenging task.
The Advantages of Automaze
So, why is Automaze a better alternative to a traditional photo album? Automaze offers a level of customization that's unmatched, and is incredibly user-friendly. It delivers the benefits of traditional scrapbooking—personalization, creativity, and the thrill of reminiscing—without the complications.
The Smart Search and automatic caption features add a layer of intelligence to your digital scrapbooking, making every photo album a unique narrative. And when you add the time-saving aspect, it's clear that Automaze is the go-to choice for creating captivating digital photo albums.
Conclusion
Automaze changes the game in scrapbooking, blending old school nostalgia with sleek modern tech. Whether you're a scrapbooking maestro or a newbie looking to create your first digital album, Automaze is your ticket to an effortless and fun scrapbooking adventure.
So, why not give it a spin for yourself? Dive into the world of Automaze and let's create beautiful digital albums together, one memory at a time. Your digital scrapbooking journey is just a click away.