Whether you're a teacher, student, or CEO, once you open emaze, you become a designer. In the business world, everyone you collaborate with will subconsciously judge your work based on it's visuals. So make yours count. Choose a platform that enables you to express creatively, rather than hinders, and make your design pop. 
Color is an integral element of good design, it brings emotional significance and has a slew of psychology behind it. Sometimes, it can be tricky to choose the right color palette when creating a design. 
Pro Tip: When selecting your theme color, try to consider the tone of your project. Ask yourself the following questions: Who does my project speak to? What does it say?
This year, inspired by nature, the color trends are incredibly versatile, warm and convivial. The New York color range for spring/summer 2021 is paired with newly interpreted classics and opens up an unbiased and original world of color. Van Gogh used a 12- section color wheel to help him describe the relationship between different colors when viewed together. We took inspiration from Van Gogh and offer extensive color palette settings. You can change each color to your specification. Emaze allows you to fully customize your color palette to your needs. You even have the ability to add and remove colors to a palette.
Need some inspiration? Check out these Pantone colors below: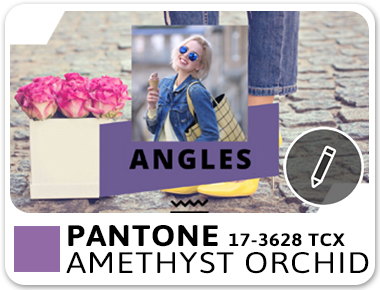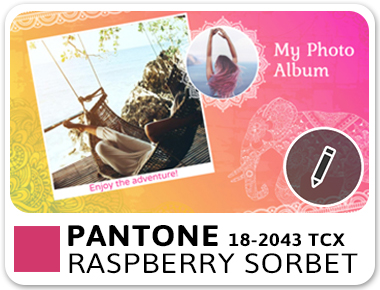 The Importance of Choosing the Right Font 
Text should be written with the audience in mind. It is important to evaluate your written work from different perspectives. Think about how your text is perceived from different angles and you will capture the attention of a wider audience. This includes design. 
A bad design can lead to a negative visual experience and lose your audience. With emaze you can create custom slides and adjust the settings.
With our latest technology, you can easily customize and save templates. Use the same presentation with a different font, background and color element, to save time but still present a beautiful project. With our cloud-based software, it is easy and simple. Click here to learn how to use our custom template editor. 
Font has a huge impact on how readers perceive a brand. It can affect user experience, interests, and navigation speed. Overall, it influences your audience's impression of you. The right font can improve brand professionalism and awareness. 
Clean and classic fonts transmit professionalism and trust. The safest choices for a professional font are Serif or Sans: one of the elementary font category classifications. Based on the Roman alphabet, Serif typefaces are characterized by a decorative strokes located at the end of the vertical and horizontal strokes of the letters. These include Times New Roman and Georgia. The Times New Roman font in particular falls under the category of classic web-safe fonts. Overall, you can't go wrong with choosing default font types, as they are generally easy to read and are familiar. If you'd rather try a bolder approach, then we recommend checking out Google's serif typefaces. 
Embed Your Font Files.
Always ensure that your font is accessible on different devices, one computer may have your font, whereas the tablet you present from might not. Make sure that when you save your projects, and click " Save As" you select the "Embed True Type font".
For more information click HERE.
Use emaze templates as a base to perfect your next presentation or website. No matter your topic, any successful project depends on design tools, your consistent style and layout, and the amount of text. Our state of the art HTML5 technology eliminates the need for any knowledge of coding or web design, and provides a host of user-friendly tools that enable the addition of live social media feeds, photo and video content, web pages, shopping, and more. Users can utilize our innovative features that include 2D and 3D slides, pan and zoom transitions, animation, sound effects, and analytics tools.
With an all-inclusive platform that features hundreds of professionally designed templates for every style and occasion, users can create, share, and analyze their content from a single location.
Emaze empowers the everyday creator to be simply…emazing!
Click here to get started!