This is your shot. Your presentation is your chance to share your idea; your business plan; your inspirations whatever it may be to your audience. We've all been there in those mere seconds before the presentation where you're rattling through your head all of the things you can't forget to mention, oh and make eye contact, and errr don't forget to smile. Take a deep breath, with these tips you'll have all of the confidence in the world to get up there and present your information like the rockstar-presenter you have the potential to be.
The essential things you need to keep in mind while planning and executing your presentation is your audience's attention span and how it works; how to break your presentation down into a series of stories; and how to keep your audience involved throughout the entire event.
The Attention Presentation Curve
Think back to the last time you listened to someone give a good presentation. The information itself might have been good, but were you able to stay focused throughout the entire presentation? Even though the content may be great, and the presenter himself may be very good you still need to pay attention to the attention curve. Knowing when your audience is peaking in their attention, is a very important factor to take into consideration when planning your presentation.
Your audience is very easily distracted, so it's best to get them hooked at the beginning. According to the attention curve, the majority of your audience is paying attention at the very beginning of your presentation. During the middle of your presentation it's already dropped down to 10-20% of the people who were listening at the beginning. By the end of the presentation people have come back from their daze to listen to your final remarks and conclusions.
Since everyone is listening in the beginning of your presentation, this is the time to make your main points ever so clear. Anything that you want to make sure your audience takes away from your presentation, the meat of what you're going to talk about, make sure you say it right up front while you still have everyone's attention. It's important of course to repeat this takeaway at the end when your audience's attention is regained. The best method to take advantage of your audience's attention span is to break your presentation down into multiple stories. Give each topic it's own story line, beginning with a solid introduction of the idea and ending with a solid reiteration in the conclusion.
Story time
Since we've now learned about the attention curve and the way our audience's mind works throughout the presentation, it's important to focus now on the 'story' that your presentation is trying to relay. When you break your good presentation down into individual storylines it makes it easier for your audience to jump in at anytime throughout the presentation.
People love storytime. Stories have the ability to take people to a different world using their own imagination. Once people are involved in your story using their own imagination they have reached a certain level of active engagement, and they're less likely to tune out half way through. By telling a series of stories throughout the presentation that highlight your main ideas, you give your audience more opportunities to follow along with you.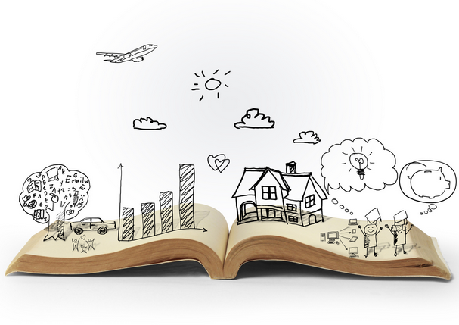 When you're telling your stories, use emotion. Change your voice and hand gestures accordingly, since you're not spewing out hard data and facts make your audience become truly enthralled in what it is you have to say. A good story will paint a picture in your audience's minds. This helps them to relate with the content you're talking about, and will resonate with them far after your presentation in hopes that they'll always think of the story and remember your good presentation.
Strong Visuals Save the Day
To aid your stories paint that visual picture in your audience's minds use strong visuals to give them a head start. Each 'story' within your presentation should coincide with one visual in your presentation to make certain aspects of the story more clear.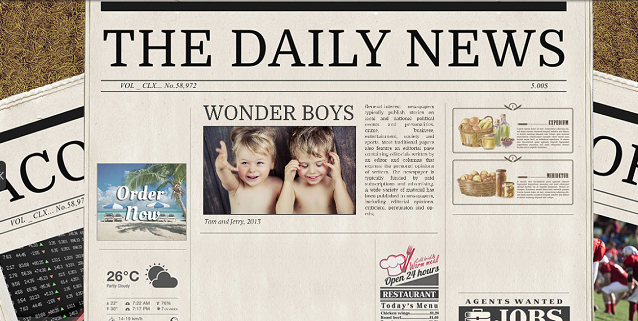 For example, if you're trying to illustrate to your audience just how many people are in a certain market use a graph and useful comparisons. If you have a more complex story to tell, make use of diagrams to literally spell out every step of the way to make it easier on your audience's brains.Visuals speak to people more than numbers do, so every time you have the opportunity to illustrate something to your viewers utilize it and let the visuals do the speaking for you.
When putting together your visuals for your presentation you can use emaze's amazing list of template's and previously used graphics to help you with some inspiration. Whether you have a presentation in front of an investor, you're trying to impress a new client at work, or you're presenting your seminar in front of the dean, emaze has flawless templates and design that will wow any audience.
Click here to try emaze for free!