Jul 8 2021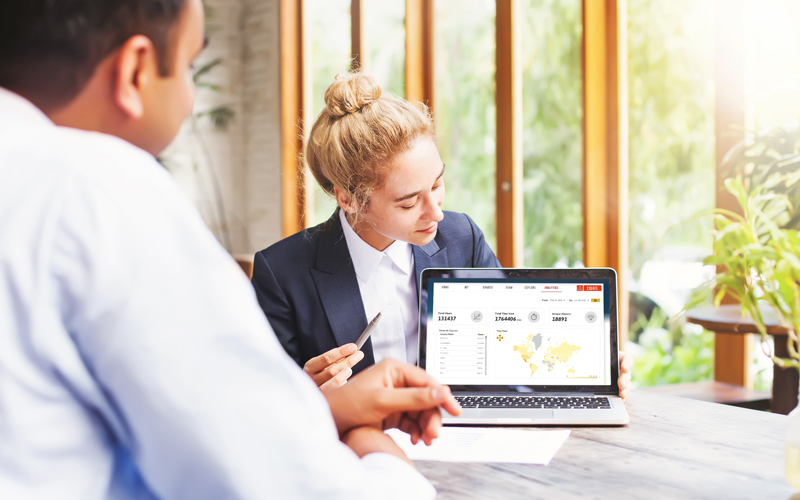 The Secrets to Managing Emaze Analytics in Your Projects
As a startup, we are proud to present our new analytics features. In today's world, using analytics is critical to fully understand your audience performance. Sometimes we might think that well-designed projects are providing good returns, but no one can really reaffirm this until the results are shown.
So, what's the best way to analyze data? 
Introducing 12 brand new charts and graphs for Emaze Analytics.
Here are a few ways in which Emaze Analytics can help you boost your online presence:
We like to keep it specific! 
Make sure you look at the reports separately. Filter the insights by project, team member, and user to make sure you get the best information out of the reports. Looking at data by month or by specific events will help you better conduct your business strategy and advertising campaigns.
Remember that in Emaze Analytics under "CREATE" you can find the dates option where you can filter the information by dates. You must avoid getting insights mixed! 
By using emaze Analytics you might be able to discover who is a loyal customer and who isn't. Our dashboard shows you the total views of a project, the total time view in minutes, and the bounce rate. These metrics might indicate that your content is irrelevant, or confusing to your site visitors. A high bounce rate on your home page, for example, would be alarming, because that means customers are only viewing that page alone, then clicking away. 
Synchronise your presentations 
Generally, the public might seem engaged the whole time, but attention spans have a limit, from summer daydreams to incoming text vibrations, we all get distracted. 
Emaze Business will indicate to you exactly the parts of your presentation that got more awareness than others, including average time of view time per person. This metric is not perfect as it's always affected by content length, however, the findings will identify the key distractions of your spectators. By observing the average time of view, you have a better opportunity to capture and keep your audience alert.
The effectiveness of transitions 
Our comparison view will automatically show you insights from a specified project compared to the overall projects. After identifying the main project of interest, you can quickly see which presentations outperform the others. Our technology helps users convert into a real storyteller. Insights will show you what strategy to adopt to channel your story in the best strategic moment to draw your spectator's attention. 
We dig into the details! 
Image Analytics collects information to show you the number of users connected from a device, for instance, mobile or desktop. This is crucial as you might have to double-check if you are providing the right format for the user device and the operating system your users are connecting from. 
Geography matters. 
We display the location of every user allowing you to sort it by the number of views.  Targeting your crowd by geographic locations allows you to better tailor your content and find the right customers for your business. This specific type of targeting could help increase your return on investments( ROI) a result. To be concise, geography will help you know if you need to change something. Your content effectiveness, language, visuals or the overall project regarding the target location. 
Our data-analytics dashboard grants you to focus on targeted KPIs, as it presents the data in an easy-to-understand manner. At Emaze we have adapted the dashboard to only focus on what matters most to the decision-makers and can eliminate the "quantity over quality". Easy-to-understand visualizations ensure that no important insights get unnoticed and then forgotten. 
Customer experience is happening right now, therefore your business has to be connected at the same instant as the buyers are browsing. The outstanding part of our dashboard is that we have the ability to collect and analyze users data in real-time. 
Track your team's performance 
To conclude, the Analytics dashboard lets you see your project by total views, total view time and unique viewers. Bear in mind you can change your view and filter it by  "project",  specific "user" of a team or in " team" mode.
Hence, the types of insights displayed on the dashboard: 
Views by presentation name
Views by Country
Views Over time
Users filtered by type of Device
Browser used to see a project
Average Time View
Total View time
Operating System used
Number of Sessions per user
User Bounce rate
Total views filtered by team member

Click here to see the latest tutorial on how to master your next Analytics usage at Emaze. You can apply these insights to all your Websites and/or Presentations.