The results are in! We've found what are the 10 most popular presentation templates in Emaze. Find out here!
Our official 2018 templates review is out! Discover the most popular and just released Emaze presentation templates that millions of people are using. With Emaze, users can create stunning presentations from scratch, or convert an existing PowerPoint presentation to an Emaze template. Here's the list of the top 10 best presentation templates in Emaze.

Top Presentation Templates
Gallery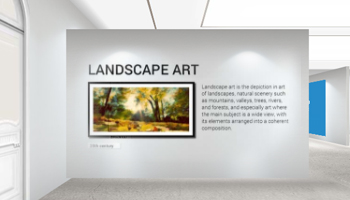 What's so unique about this template is its 3D animation, which gives the viewer the effect of walking through an art gallery. As the audience moves through the gallery, the content of the slides is featured on the gallery "walls." The visual experience provided in this presentation template is not only memorable, but feels incredibly interactive to the viewer. This template comes in a classic gallery style, as well as a Soho Gallery design.
Limitless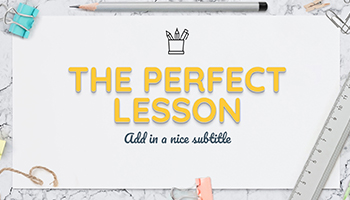 This presentation template offers a different, but equally captivating, design. The transitions in this template give the viewer the effect of weightlessly floating through the clouds. In each of the 30 slides, the user can add their own text, photo and video content, which is then automatically displayed among the clouds. This template is available in the Limitless style, as well as Limitless Night, which features the same effects, but portrayed in a dark night sky.
Chalkboard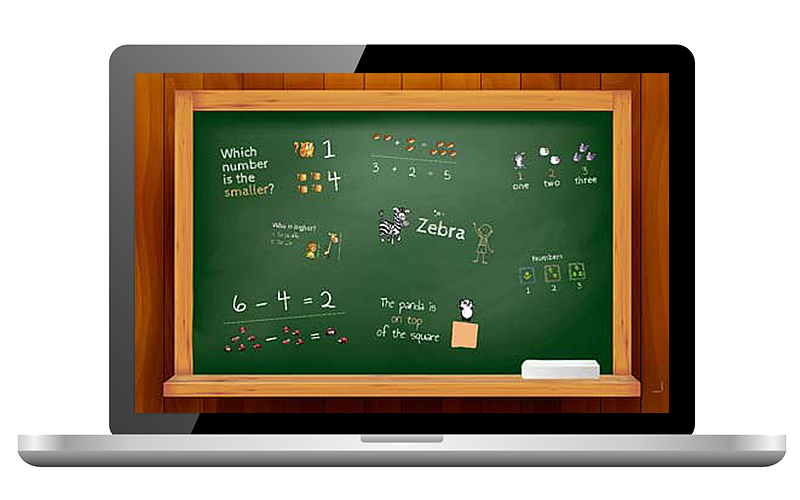 This template is a favorite for both teachers and students alike. Many users say that this is the best presentation template for education they have ever seen or used, since it captures the look and feel of a classic classroom, but in a fun, engaging and interactive way. One of the best parts about this template is that it is offered in 4 themes- Chalkboard, Blackboard, Paper style and Squares (grid paper style), each with their own design elements and unique look and feel.
The amazing thing about creating a presentation with Emaze is that no matter what language you speak or are presenting to, you can easily translate all of the text in your Emaze presentation automatically. This proves to be an incredible tool for both business users who work in an international setting, and teachers who educate students in different languages.
Breaking News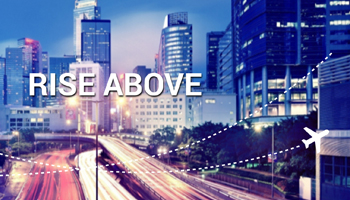 Emaze users love bringing their content to life with this presentation template that features pan & zoom transitions. As the presenter goes through the slides, the presentation zooms in and out of different slides that are designed to look like a newspaper, zooming in and out to different sections of the presentation. The best part? This template, and all of the other Emaze presentation templates, are fully customizable, so users can add or change any part of it that they want.
Academic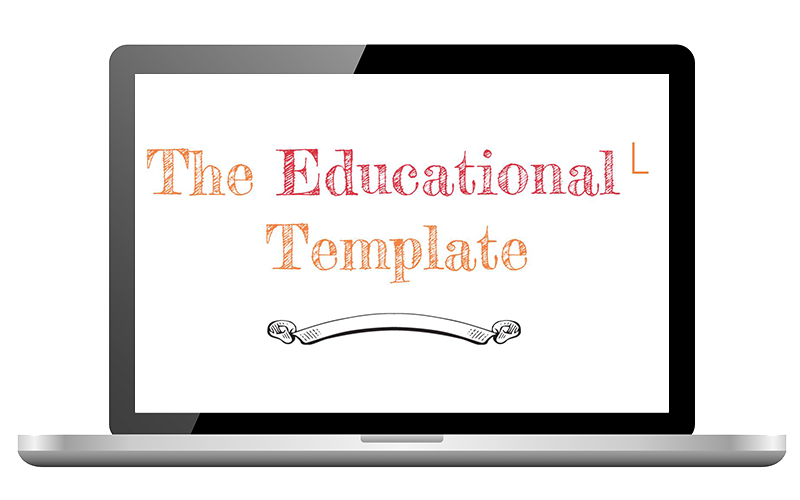 Old school is in, and with this presentation template, students and teachers can give their lesson or project this signature look with a twist. This template, which is geared towards achieving the perfect education presentation, offers over 40 slides for text, photos, videos, infographics and graphs, all with a colorful and visually stimulating transition. On top of all this, guess what? This top template comes in 4 unique styles- Academic, Campus, Medieval and Colors, so for users who love the overall style and layout but want something slightly different, it's already made!
Under the Sea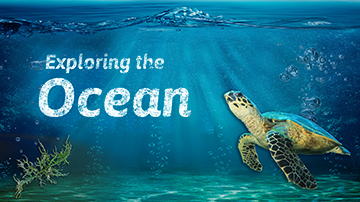 There aren't many presentation templates out there that take viewers on a 3D visual journey through the ocean! Swim through the water as the presentation goes through its slides among the underwater sea life. Capture the audience's attention with content that appears alongside swimming fish, floating bubbles and the sounds of the ocean. A top presentation template that has become a favorite for those in the education community, Under the Sea is no ordinary presentation.
The Perfect Lesson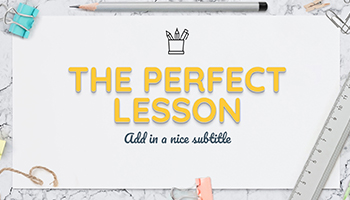 Unique next generation slide transitions, clean and fresh colors and a design geared towards education make this the best presentation template for school lessons at any grade level. This template was built to include popular layouts of over 30 slides that might appear in a classroom presentation, so that all a teacher or student has to do is change the text and images with their own, and it's ready to go! Students are guaranteed to be engaged and enjoy learning the lesson.
Geometric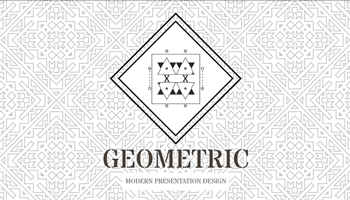 While many of our most popular templates cater to those making presentations for educational purposes, some of our other top templates are fast favorites of business users. These templates feature the latest design trends, such as Geometric, which boasts over 40 slides each with a unique sleek style and black and white geometric look.
International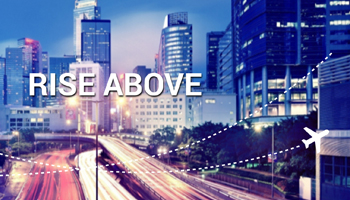 Another business template that has really taken off is the International template. The dramatic 3D transitions and selection of over 60 unique slides with text, visuals and infographics make this a popular template for sales and advertising pitches.
Illustrated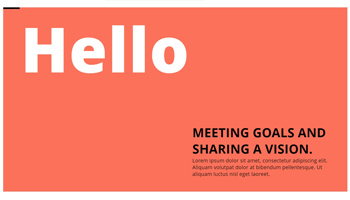 A completely different look from our other top business presentation templates, Illustrated offers a simple, bright, and invigorating design that evokes cheer and optimism for whatever topic is being presented. Upbeat transitions, bright colors and unique illustrated designs on over 35 slides make this far from the typical presentation template, and in a good way. This template is available in the classic Illustrated style, as well as in Illustrated Dark, a darker theme with different fonts that is equally captivating.
The benefits of using good templates for presentations
Why does having the perfect template matter so much? The content of a presentation can be incredibly interesting and important, but that is unfortunately not enough on its own. In a presentation, you want to present yourself and your content to your audience in the most captivating way. Whether you are a business professional, a public speaker, a teacher or a student, you need to make your presentation convey professionalism, quality and creativity, in a way that engages and visually stimulates your viewers and makes them interested in your material. Often, people will not remember the small details and specifics of a presentation, but they will remember if they paid attention, enjoyed it, and were impressed. Anyone can make an average presentation, and it will be just that- average. With Emaze, it is just as easy for anyone to make an amazing presentation. With hundreds of template designs to choose from, everyone can find the perfect template to fit the message and style of their presentation.
How to use Emaze templates
Ready to get started making the best presentation of your life? Amazing! All you have to do is sign in to your Emaze account, click the Create button, choose Presentations, and then choose from hundreds of presentation templates. You can easily preview any template to see what the design and layout looks like before picking your favorite. Once you have found the one you love most, you can click the Edit button and be taken into the Emaze editor, the user-friendly space where you can work on your presentation. In the editor, you can change anything in your presentation- design, style, slides, text, images, video and so much more. When your presentation is complete, present it to your audience or share it with your viewers directly from Emaze.