You likely realize that people will not purchase what they cannot understand!
In this article, you will learn how to create a unique website in all of the languages that you serve, converting your web viewers into paying customers.
Expanding Your Business Audience
Is your goal to have a local business? Do you seek to serve only those who understand your language? Chances are that this is not the case. Everyone wants to have local and foreign clients to expand the target, reach and sales.
A multilingual website will connect your brand with people that speak many other languages, raising your chances of converting them into potential clients. Your offer can take you internationally and increase your reach to many new markets.
According to Babbel Magazine, the top-grossing language learning app, English is not the most spoken language in the world, despite how normal it is to see English everywhere. It comes in 3rd place, after Mandarin (the main form of Chinese), and Spanish. Pretty interesting, huh? English may be a popular language, but since business is operating online, you have the opportunity to deal with a variety of people and languages.
In this day and age, it's quite rare that a country speaks in one language. People constantly move and learn new languages, meaning that every country has a significant population of expats, long-term visitors, and immigrants. There are also languages with different dialects, resulting in issues of a world having different meanings despite being 'the same language'. By raising your ability to connect with a multilingual website, visitors will be much more inclined to make purchases.
The number of visitors you can reach with a multilingual website is enormous, numbers that can be added to your balance sheets very easily…
Use Emaze to Create Your Multilingual Website
It's time to start! The first step, after deciding that you want to create a multilingual website or page on Emaze, is deciding all of the languages you want to translate to. Do this before adding your content.
Create your Emaze multilingual website with the easy steps below:
1. Sign up on Emaze and start by choosing the skin that matches your brands style: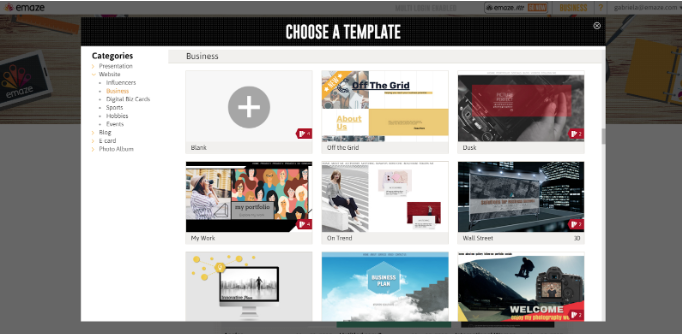 2. Create your website in your primary language: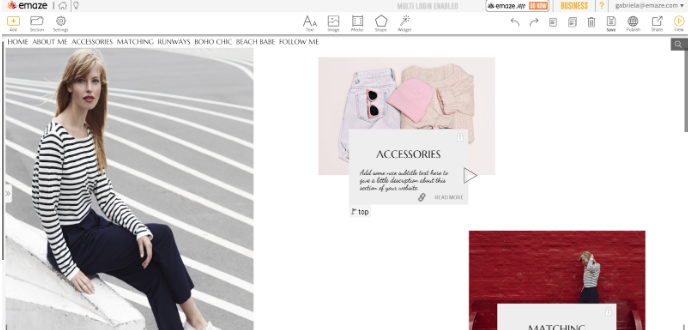 3. Copy and Paste, the image you chose to represent the country/language on all the pages that you are translating.

4. Duplicate all the web pages that need translation:

5. Add a hyperlink to the image that represents the other language, direct it to the duplicate page and press add. In case your duplicating 'Home', direct it to 'Home 1':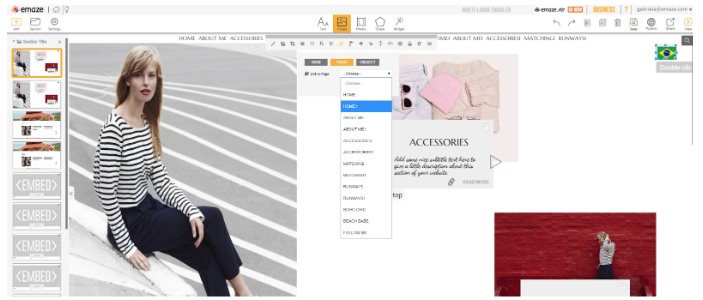 6. Double-click on the menu tab to hide the duplicate pages and press save changes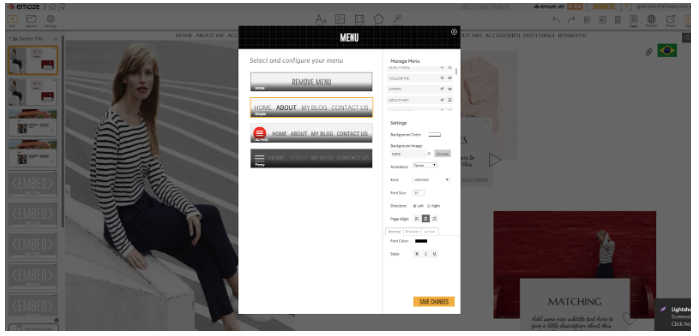 7. Start translating your website content, but don't forget to save!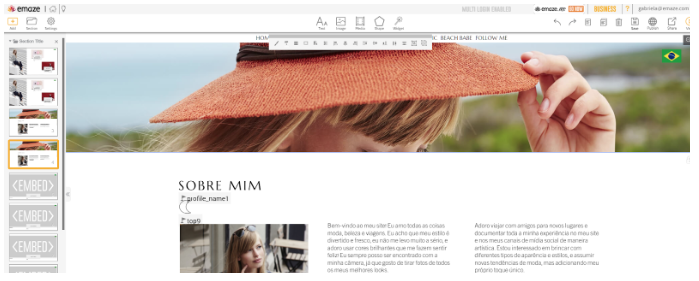 8. Your website is now ready to say 'Hello!', 'Bonjour!' and 'Mucho Gusto'.
Now you have a unique website that is usable for everyone that you chose (in this case for English and Portuguese speakers). Take your time, get organized, and your new multilingual website is sure to be a success!
Take a look at another example that an Emaze fan-created:
https://app.emaze.com/@AOCTICWLI/pop-art-eng-copy1#INICI%20%20%20%20|

Don't forget that the main focus when designing your website, is to present your users with your unique selling proposition, as well as providing them with the best user experience.
Now that you know how to create a multilingual website, you are ready to explore the Emaze editor and design your own! Get started TODAY at our website!