The time has come, you've got to stand up in front of your peers and your teachers, and present to them. You've been keeping up with the class all semester, and you feel as though you really know what you are talking about, you just need to create the presentation that demonstrates that knowledge to everyone else.
Don't get nervous, don't stand up there imagining your audience in their underwear in order to make them less scary. Do get prepared, and do create a presentation that rocks and fully deserves that A grade you are aiming for.
Here's 6 Killer Presentation Tips for Students
Whether you are back in school or you are giving your presentation on a video call with your classmates and teachers, now's the time for you to really perfect your presentation skills.
That's why we have pulled together our top 6 presentation tips for students:
1 – Plan your presentation before you start

Ever sat through a presentation that you feel could have been half as long and twice as effective? Us too. Your mission is to not be the person giving that presentation. And the key to achieving that is to plan your presentation outline before you start working on it.
Before you start, think about:
What do you want to say in this presentation?

How will you say it?

Are you the only person giving a presentation this class, or are there others?

If there are other presentations, how can you make your presentation stand out?
2 – Design your slides carefully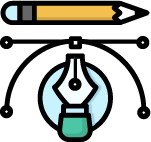 The slides you create are there to help your audience understand what you're talking about. They will take these slides away for future reference, and your teachers may even use your slides as a basis for awarding you your final grade.
When creating your slides, you will want to:
Keep the text short and clear

Use language that everyone understands – don't use slang or abbreviations, not everyone will be able to understand them

Avoid writing paragraphs of text

Focus on one point per slide

Use good contrasting colors – dark text on a light background is best

Stick to large font sizes

Use an easy to read font
Check out these slides fail to know what NOT to do!
3 – Use visuals intelligently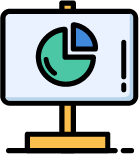 We all know that pictures, videos, diagrams, and infographics catch people's attention, and can convey a thousand words. But the wrong picture will detract from your presentation and ruin the message you are aiming to deliver. Make sure that the visuals you use are relevant and add something to the presentation as a whole. If they don't, feel free to skip them this time.
4 – Put it into a killer template!
Make your presentation slides stand out from the rest with a template. A good template takes your presentation from a collection of slides with words on them to the slick, professional-looking words of an expert that everyone needs to pay attention to.
Make sure you really push that point home with a design that complements your presentation, and is relevant to your topic. For example, if you are talking about future social media trends, use a template that has the look and feel of a social media screen. If you are talking about your last beach holiday, use a template that conveys the feeling of sun, sea, and surf. And if you are talking about urban economics, a cityscape may be more appropriate than cuddly dogs. Just saying.
5 – Practice makes perfect
Practice reading your presentation aloud, or have a dress rehearsal in front of the mirror. Actually reading it out loud will give you a feeling for how long it will take to deliver on the day, help you identify words you may stumble over, identify sentences that don't make sense, and become more confident overall in what you are saying. Make sure you practice with enough time to make any changes needed for that slick, put together presentation.
The more confident you feel, the better you will be able to engage with your audience. Which takes me to my final point…
6 – Talk to your audience, not at them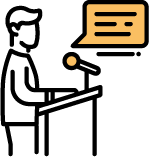 The best presenters engage their audience as they speak to them. They look them in the eye, and make it sound as though they are chatting with them. Overall they are natural and not forced.
When you are giving your presentation make sure you:
Face the audience and not the screen

Talk to them rather than reading from your slides or prompt sheet

Show passion about the topic you are talking about

Smile!
Start working on your presentation now
At Emaze we have hundreds of presentation templates to choose from. Whatever your topic, simply pick out the template that will automatically make your presentation look as though you know what you are doing, and that you fully deserve that A grade for effort. Start creating your next presentation now.
How did it go? Show us your awesome presentation at info@emaze.com