So you finally decided that you don't want to the process of creating a presentation to be a tiring and frustrating ordeal. Well, you're right because it doesn't have to be!
Emaze all the frustration out of creating presentations, leaving you with a short, fun experience and an emazingly designed presentation!
Choose from a variety of beautifully designed templates, each with a wide range of fully designed slides to choose from. Each template has its own animation between slides, including astonishing 3D transitions to wow your audience.
So how do you start? 3 easy steps in mere minutes is all it takes!
Step 1 – Sign up
Visit www.emaze.com and create an account. Simply enter your email and chosen password and click the "SIGN UP" button. You've just created an Emaze account in only a few seconds!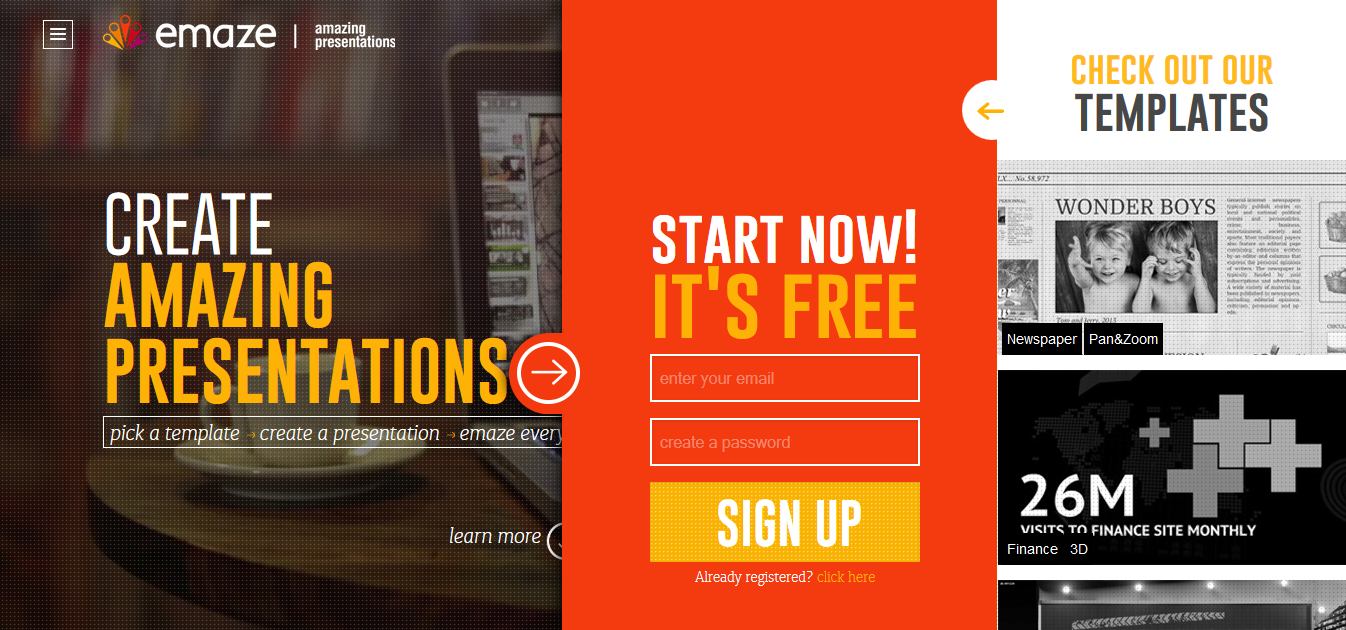 Step 2
Click the "New" button at the top right of the screen or the "Start Now" button to create a new presentation.

Step 3
Choose from various templates available to you and start working on your emazing presentation!
To view presentations you've already created, click the "My" button at the top left of the screen.
Enjoy your emazing experience with Emaze!