With virtual presentations more common than ever before, having all the right tools readily accessible is essential for maximizing your audience engagement. Here are 6 simple ways to ensure your audience pays attention:
Quiz Them
Yup, you read that right, emaze lets you craft quizzes to integrate within your projects. And it's super simple: either use one of our pre-designed templates, customized with your own text, or start from scratch and create it exactly how you want it. Either way, you are sure to surprise your audience when you suddenly ask them to select A, B, or C.
Generating a quiz is easy with emaze's drag-and-drop editor. You can create professional designs in just minutes!

2. Emaze Forms
Forms you say? How can creating more forms keep my audience entertained? Easy. Engagement is connecting individuals and groups, in conversation. So by  asking questions on a form, even as simple as their name and what they hope to learn, you are already making them feel connected to the presentation. Now, they'll feel as though they helped prepare it.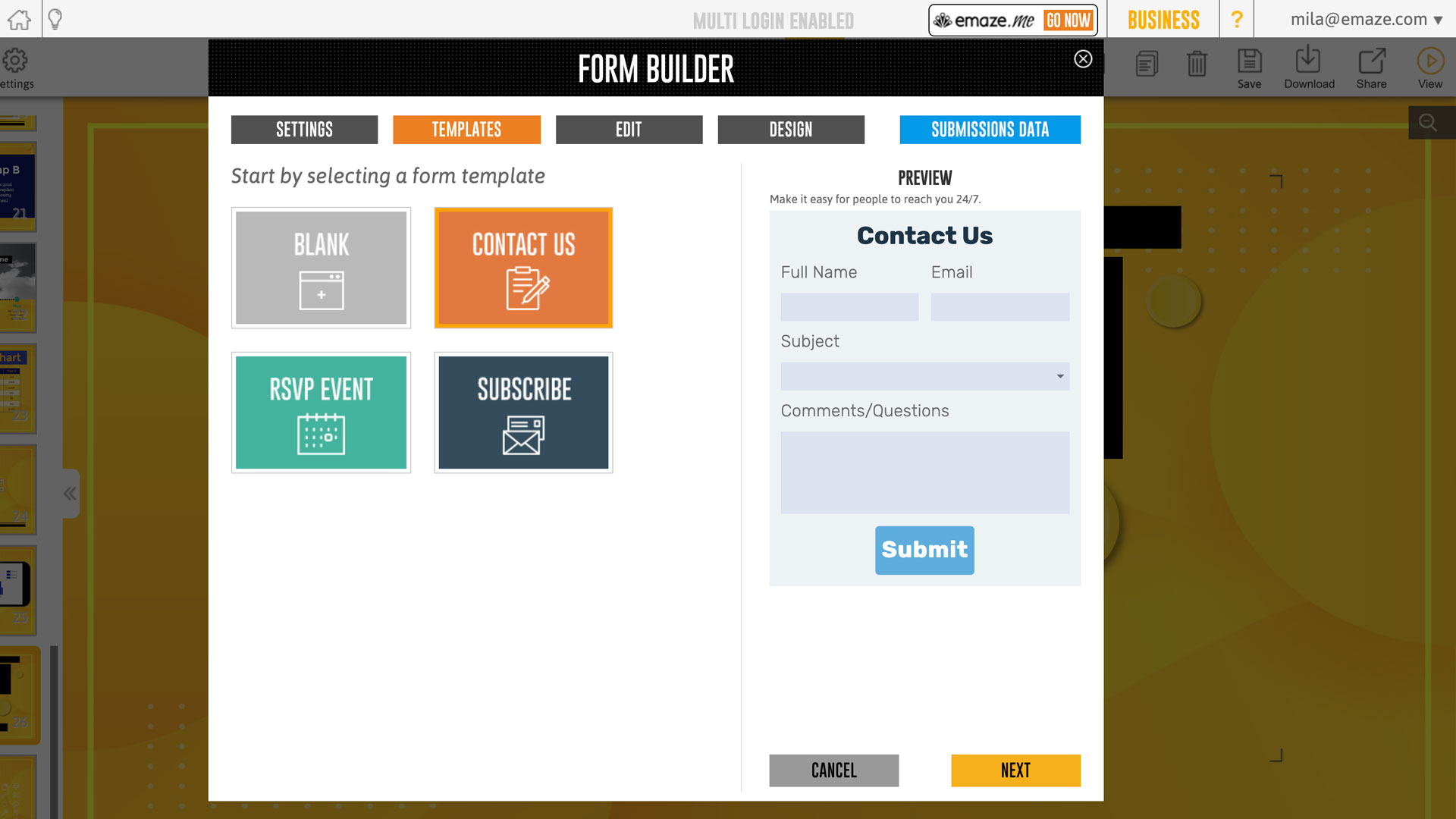 3. Display Your Website
Whether you have a personal or e-commerce website, with emaze you can easily add any type of media, be it YouTube videos, online advertisements, multimedia, or maps with our embedded iframes. A key advantage of using iframes is their ability to display dynamic content without reloading the webpage. If you are looking to create accurate reports for your advertisements, without having to spend weeks learning how to code, simply include an extra tracking code within the iframe, then sit back and watch emaze do the heavy lifting for you. 
4. Give Your Slide the Attention it Needs 
Some slides need more attention than others. They need to be coddled, cared for, lingered on, you get the point. Whether you are telling a story, proposing a new idea, or presenting a business plan, there is always that one important point that needs to take center stage. In our easy-to-use editor, you can control the length of time between transitions and make sure you give that one special slide a little extra love.
5. Insert Audios/Videos
Did you know you can incorporate videos and/or audio into your presentations? It's super easy too, all you need to do is browse your media library and select what you want, including self-recorded audio/videos. To make the process even easier, and for those of us, like myself, who can be a little technologically… less than advanced… you can even copy-paste the web URL or embed the code directly into your presentation. Adding different media to your projects is a great way to change things up and bring new life to otherwise boring presentations.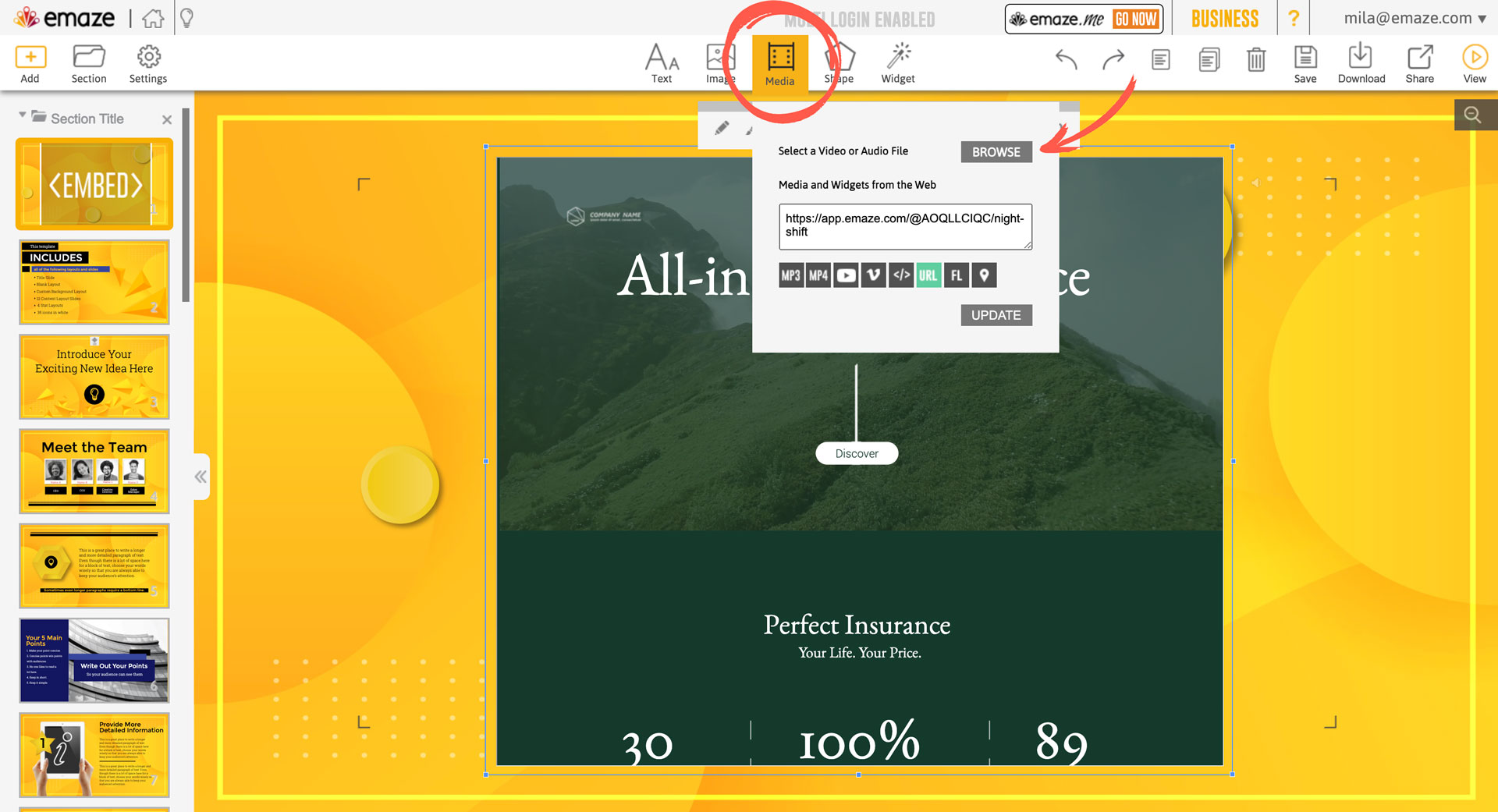 6.  Make Your Audience Recognize Your Style
Fonts have personalities. Before you've even read the words, you "read" the font. Fonts set the tone for what the reader is about to read. They are your company's first impression, so staying consistent across your various digital content channels is crucial as it maintains the business' brand. With emaze, you can import any font you like and make sure you stand out.
Pro tip: It's best to stick to one font, to maintain a brand image.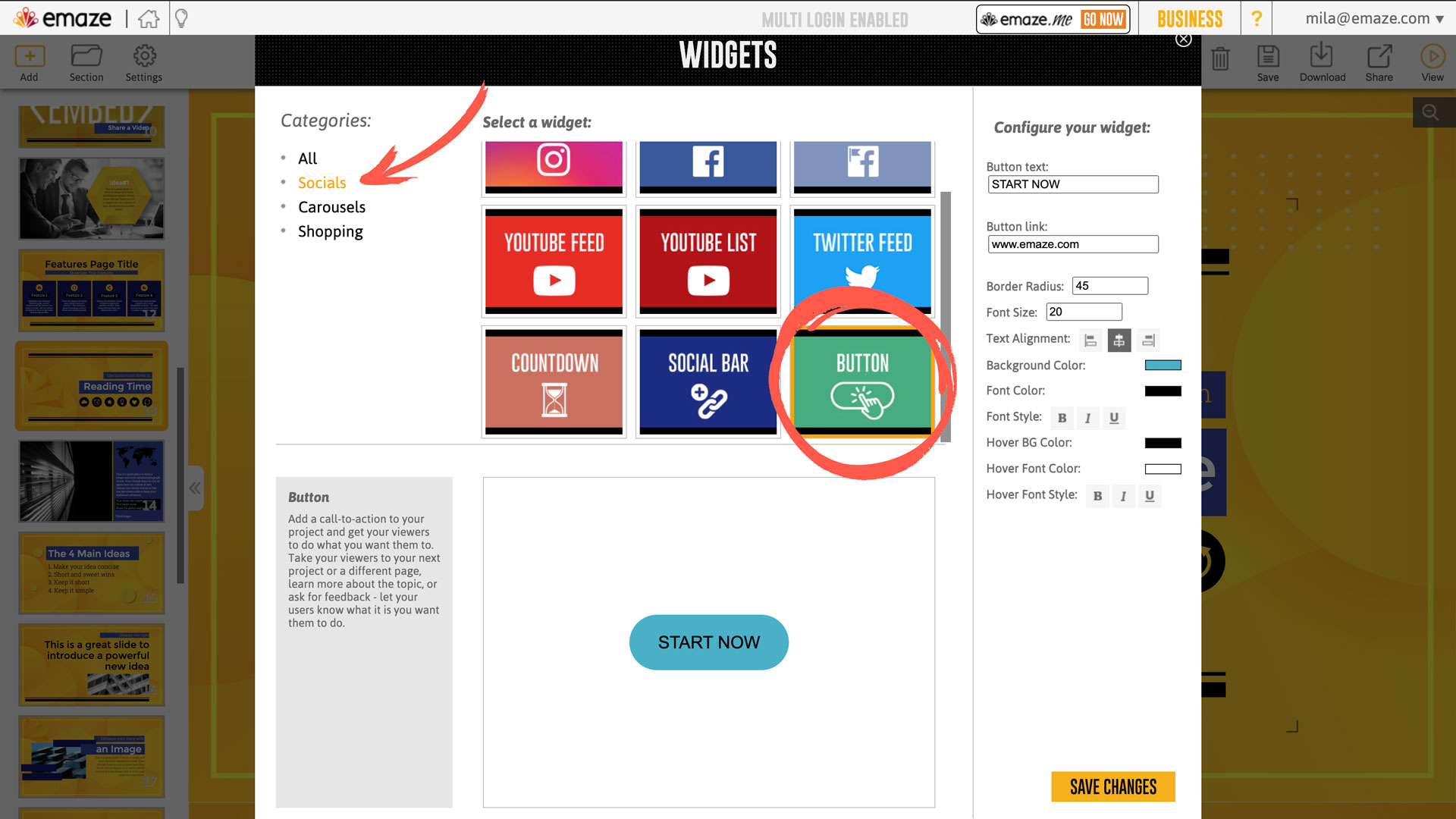 Are you worried about your message being forgotten? Share it! We offer so many different sharing options that there is something for everyone. With our team collaboration feature, you can easily work on projects with team-members, and ensure everyone is on the same page. 
By using the above-listed tricks, you'll always find ways to make sure your audience pays attention. Try out emaze Pro for your next training, sales pitch, webinar, online class, team update, and more, and see the difference.