Whether you're a full-time student, an entrepreneur, or even a coffee barista, it's necessary for everyone in all walks of life to have proficient and effective public speaking skills. There's two types of people in this world, those who have effective speaking skills and are confident to speak and make presentations in public; and those who are scared to death to make a presentation in front of people.
The difference between these people can amount to a lot of differences in the way people look at us. Speech and interacting with people is such a large part of our lives. Perhaps this is why there's such a stigma around public speaking and a majority of the population will avoid it at all costs.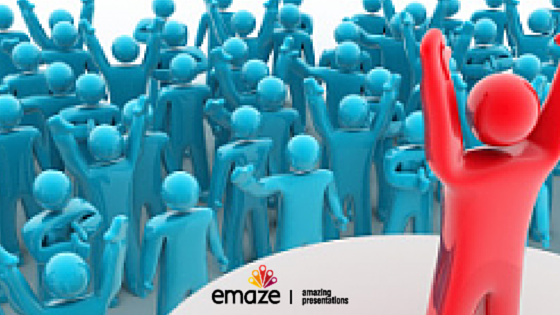 Regardless to which type of person you are these tips for effective speaking will either take your skills to the next level; or help you open up to the idea that speaking in front of an audience full of people and giving a presentation isn't nearly as nerve racking as you've made it seem in your head.
Positivity for the Win
A positive attitude and healthy positive thinking can make all the difference in terms of how successful your speech is. Positive thinking gives yourself the confidence you need to get up in front of your daunting audience and give an effective presentation. When you're afraid about your performance it becomes easier and easier to slip into a downward spiral of negativity. Soon all of these negative thoughts begin to clutter your mind "I'm not going to succeed" "I wasn't cut out for this" "What happens if I stutter, or trip!" Instead convince yourself you're going to pull off a killer presentation that your audience will love. Speak to yourself in endearing terms "I'm going to do well" "My audience is going to love what I have to say" etc.
Audience Engagement
Engaging your audience throughout your presentation doesn't necessarily mean you need to go out of your way to interact with your audience. When you do small gestures like making eye contact and walking around through the audience you're making a big impact on how engaged your audience is. Also, it's important to pay attention to not only the words you're saying but how the speech actually comes out of your mouth. When we're nervous or we just have adrenaline from the presentation we have the tendency to speak rather quickly. This increases the chances of you messing up and your message being interpreted incorrectly by the audience. A big no-no in presentations if you're attempting to engage your audience is reading direct from notecards or your slide show presentation. If you yourself aren't even fully engaged in the presentation you're giving how do you expect the people in your audience to be?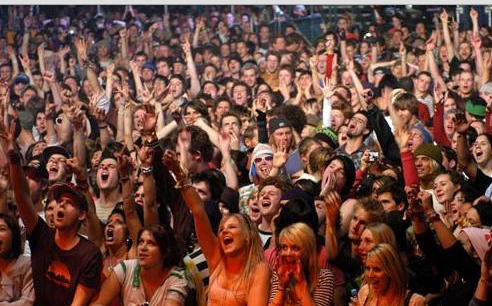 Video Coverage
Video recordings of your speech can be a great resource to reduce your anxiety or perfect any of your speaking skills. Today with all of the video tools we have accessible to us it's super easy to whip out your smartphone and have a friend take footage of you going through your entire speech from beginning to end. Then watch it back with colleagues or friends to receive feedback and ease your nerves (you don't look so bad up there after all). Even professionals use this tactic to improve their speaking skills all the time. As you watch you'll notice any verbal or body language bad habits you may acquire, i.e. a hunch for me is always like, um, so, etc. Once you've seen yourself make these awkward gestures once, or you hear yourself repeating the same phrase it ensures you won't make these mistakes again.
Energize your Presentation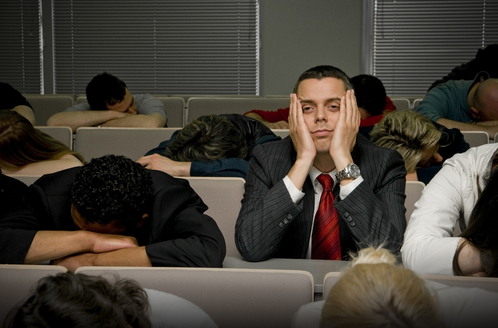 Bring some energy into your presentation. If you're worried about your audience falling asleep, pack some creative energy into the presentation mix to keep your audience engaged and wanting more. Use your slides as a platform to create this energy and engage your audience. Make some of your slides funny, or emotional, and with entertaining effects and design that spruces up your entire speech. Even if you don't consider yourself a particularly high-energy peppy type personality by moving around on stage, having confidence when you speak, and using a platform like emaze to make your slides more catchy and creative you can definitely convince your audience otherwise. If you have high energy you will definitely see this same level of engagement and involvement reciprocated from your audience.