We wanted to give our business plan a revamp. We wanted to allow our business users a space to create, manage, and distribute content all in a single platform. To allow them to engage employees with new and trending modern visuals while tracking their progress with our advanced analytics. So we took the emaze Business plan to the next level. We created the Enterprise Suite and filled it with all the features a business needs and more.
Sales Enablement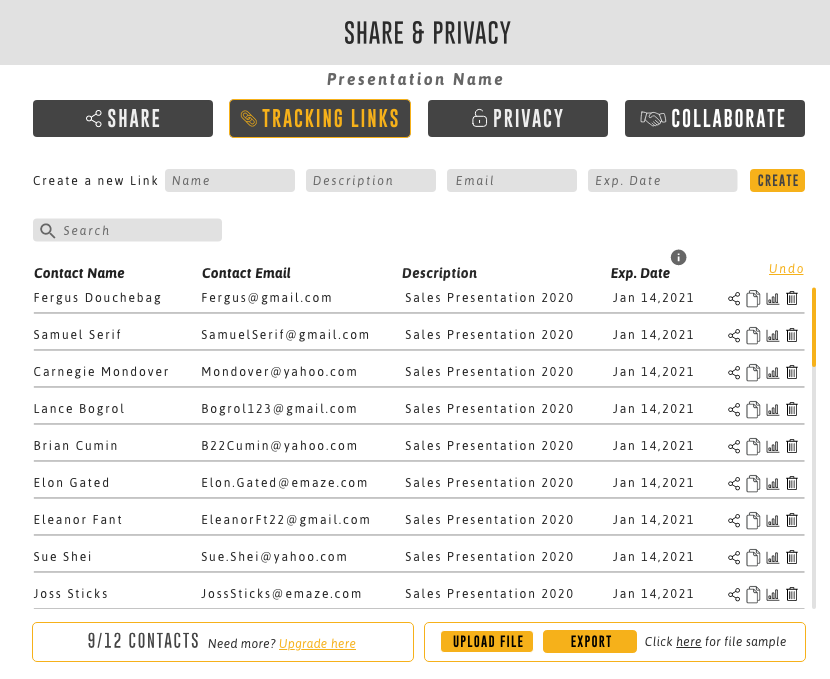 Empower sales reps with interactive and trackable content they can easily access from a centralized dashboard. Give them the power to upload and upgrade offline files, like PPT/PDF, to help them better appeal to leads, and give them full engagement metrics on data such as open rates, time spent on slides, sharing/tracking data, and much more, so they can effectively see what works.
The ability to present and share files with customers or employees from desktop and/or mobile devices while still providing a personalized and informative experience, whether meeting in person or sharing content remotely, allows your employees more freedom and a wider reach. Ensure all your sales reps have the latest on-brand and up-to-date content with centralized digital content while still maintaining the ability to track and compare results.
Custom Dashboard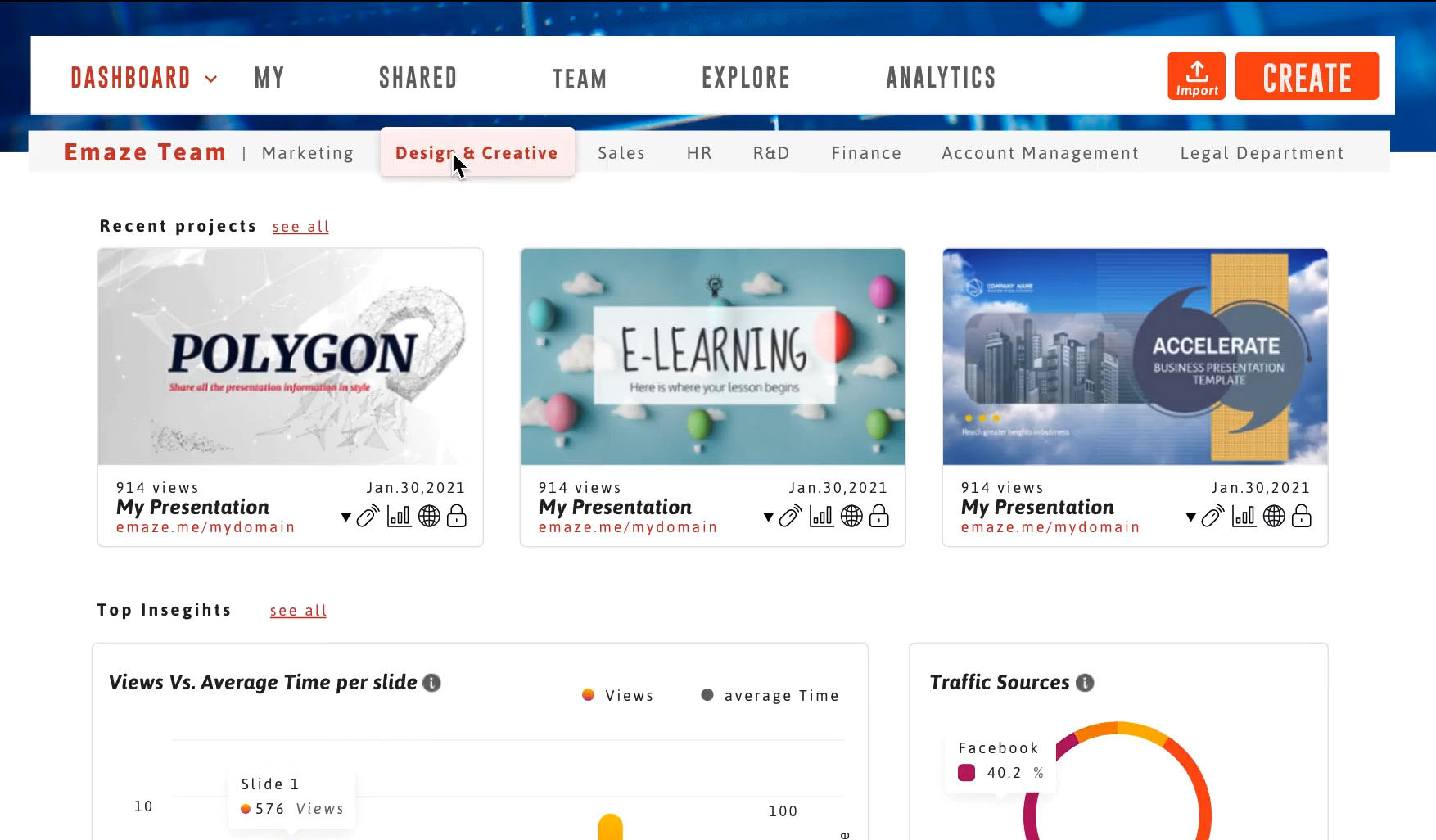 The dashboard is segmented into groups at the executive level, and each representative navigates their individual portal, customized to their needs, based on the groups they are in.
The dashboard has personalized widget capabilities such as notifications, tasks, shared calendars, surveys, and more, that enable your employees to always stay up-to-date whether they work from the office or at home, while the ability to maintain contact via our chat feature ensures they always feel like part of the team.
Data Management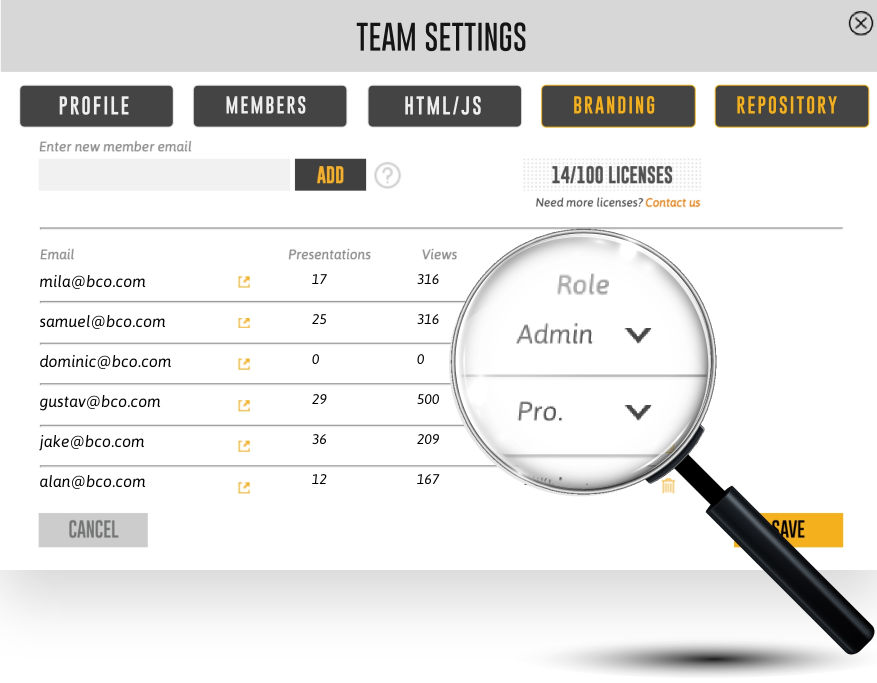 Controlling user access while still adhering to management rules and regulations is now easier to manage than ever as our wide array of sophisticated tools, such as:
Admin locks- to make sure employees can only change what you let them

Branding tools- so you never have to worry about staying on-brand

Granting print/download rights- so nothing gets shared or used without permission

Personalization options- each employee can personalize content without changing crucial information or affecting the quality of the content
adapt to your every business need, allowing you to streamline your company's operations and ensure company compliance seamlessly.

Business Learning Management System (LMS/LXP) With Real-time Analytics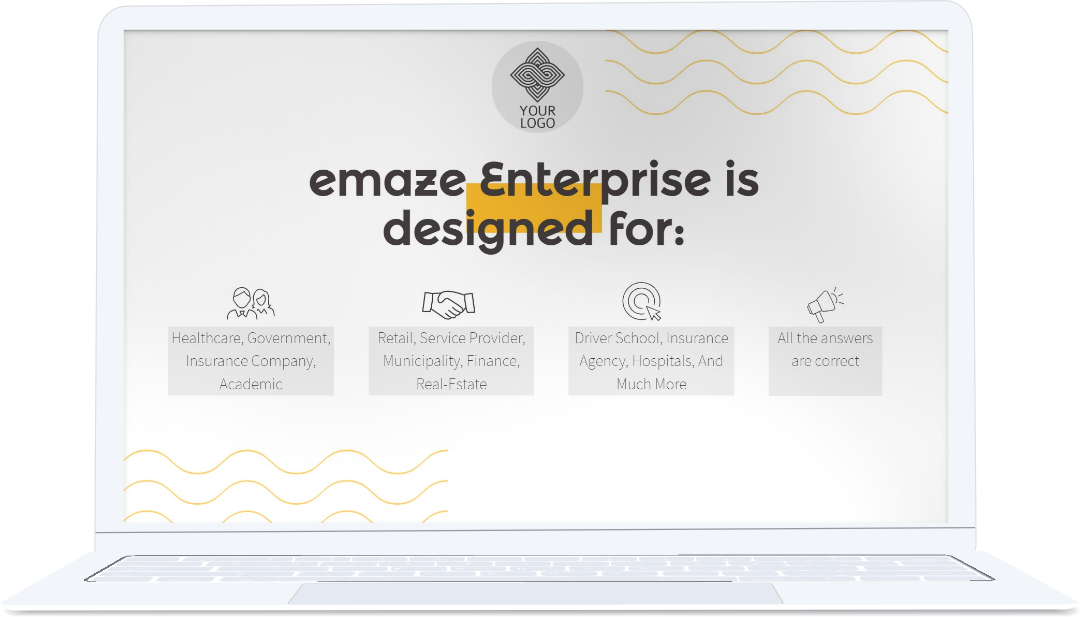 Training:
With the help of our quiz wizard, you can easily provide well-designed and engaging training sessions for your employees to help them refresh their knowledge or train them on new products/company procedures.
Info/Survey:
Use interactive surveys for both employees to share information, assignments, or collect feedback on what methods are working best. By creating easily comprehensible guidelines you can achieve high-speed performance in/out of the office. The results dashboard will assist you in identifying valuable insights into employee learning curves to further streamline operations and make changes where necessary.
Preliminary Courses:
Keep employees motivated with engaging and interactive presentations

Provide necessary certifications

Online training with integrated analytics

Assessment Reports to track progress

VIP support
Brand Compliance Security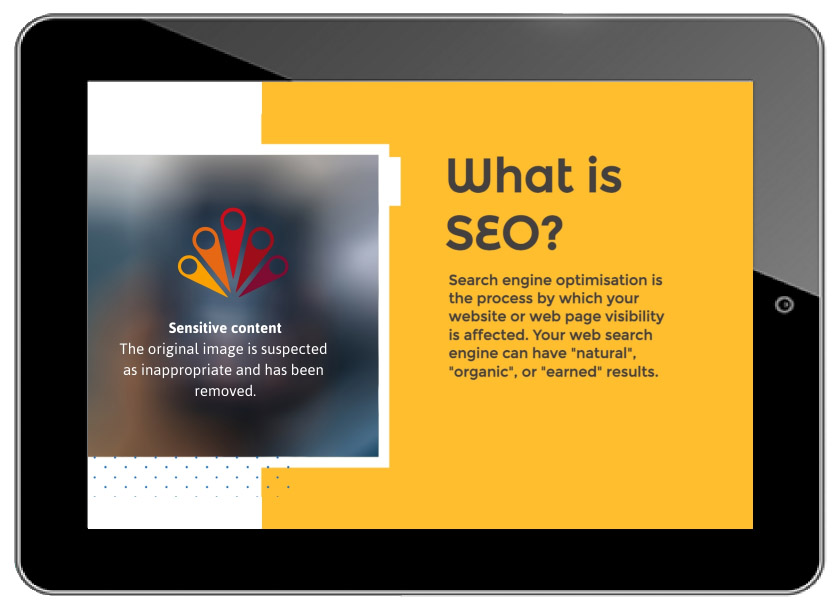 We use top-of-the-line text and image recognition to make sure all content posted is brand compliant. We automatically make sure no content can go public if it goes against your company guidelines.
But all of these amazing features are just the tip of the iceberg of what the emaze business plan has to offer!
For more information on the full Enterprise Business Plan please reach out to us: sales@emaze.com