Get to know more about splash pages, learn how to create, publish, and edit in Emaze and impress your target market online.
What is a splash page?
A splash page is a page that introduces any page on your website and works as a welcome screen before visitors reaches your homepage. This intro page doesn't provide a ton of information. It is a perfect opportunity to set the mood and tone for the rest of your website or you can give her another purpose, such as, promote a new offer, show a disclaimer… A splash page is mostly used by designers in order to capture viewers attention before they get into the actual portfolio, although, it can be also used by companies from different kinds of markets.
Different from the splash page, a landing page is a simple one-page website that attends one purpose: generate leads, gather subscribers, bring more customers and viewers. The homepage is the main page of your website and usually includes your logo, a brief description of what your business is (though images, videos, and text) and a menu bar to navigate to the rest of your pages.
Set up a splash page with Emaze
If you're looking to create a new website that includes an intro page, you can transform Emaze skins to suit your needs. If you've already built your website but would like to create a splash page or you want a new blank skin, you can follow these simple steps:
Go to

www.emaze.com

and sign up in minutes – it's totally free.

Press to create a website

Select the blank skin to create an intro page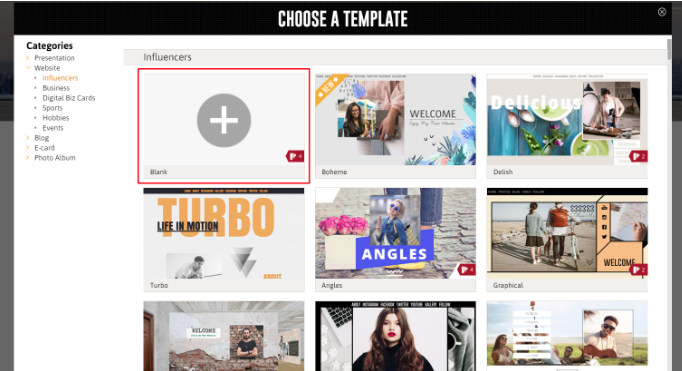 Start scratching this entirely customizable blank template to design your own masterpiece.

Add your own images, edit the text (if it needs) and link to your homepage website.

Hit 'Publish' and connect to an internet domain of your own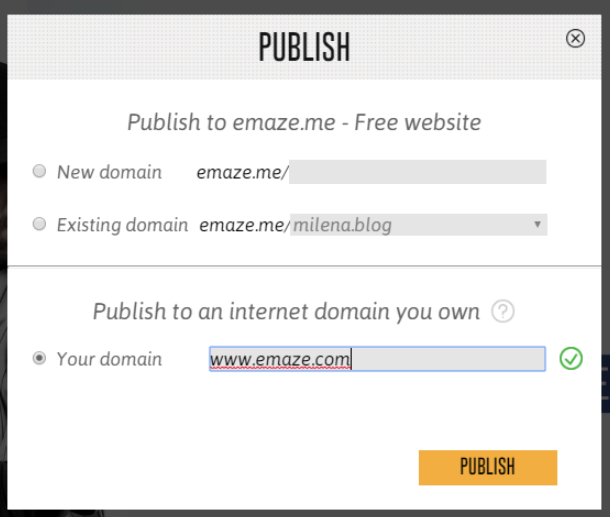 7.You can edit or remove this page at any time.
If you want an existing skin from Emaze, you can follow these steps:
Go to

www.emaze.com

and sign up in minutes – it's totally free.

Press to create a website

Select the skin that matches your styles and hit 'Edit'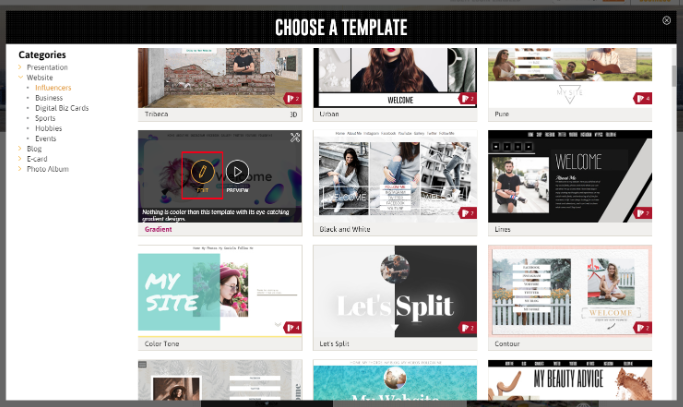 4. Connect with your social networks if necessary, or skip if you don't have it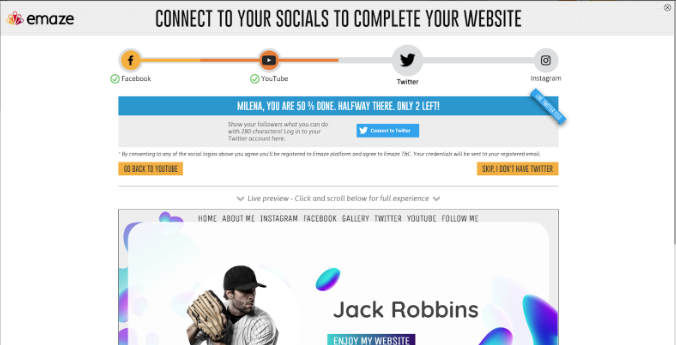 5. In your Emaze Editor, double click on the menu bar, press 'Remove Menu' and 'Save Changes'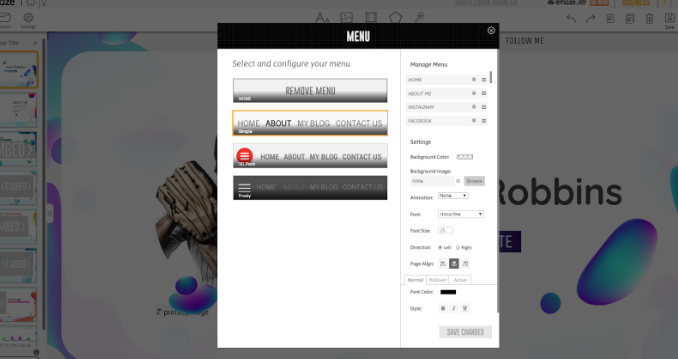 7. Edit the content of this page by adding new images or videos and text, link to your homepage website,
8. Hit 'Publish' and connect to an internet domain of your own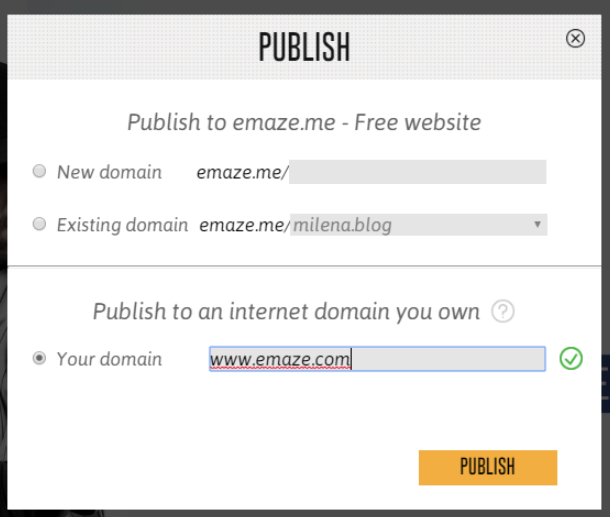 9. You can edit or remove this page at any time.
With Emaze It's Easy to Impress!
Emaze give you thousand of skins to create websites, and now, splash pages. A typical splash page contains minimal copy, a background image, and most importantly a link that takes the visitor to the main website. Talking to our design team, Emaze selected some cool skins you may try in order to create the most effective and impressive splash page:

Emaze Splash Page Advantages
There a heated discussion of whether to create or not an intro page. Some think that is great, others think it's not too effective and will break viewers attention. By incorporating an intro page, you're presenting to your visitors another step they have to complete before truly reaching what you want them to see. It could be seen as redundant or just plain annoying. So, before you decide on creating one, make sure the purpose behind it is well-thought-out.
You would rather create a splash page to:
-Give your visitors a chance to select the language they can view the website
-Share an alert that the main website has sound enabled, so they can receive the full experience when they turn on speakers.
-Describe any kind of important information like if they need to download something to access the homepage our tell them how long it would take to load the website
Emaze would like to end reminding that splash pages are no longer just flashy screens, that people open and then close. They are pages that at any point have some valuable information or action for the visitors. Emaze is a cloud-based HTML5 content creation software, which enables users to create professionally designed digital content that is 100% customizable. On Emaze you can create your intro page from scratch or simply use any skin from thousands of designs we have.
Are you ready to introduce your website to the world? Create your free intro page with Emaze, today! www.emaze.com