Want to give a pep talk?  Are they needing a motivational speech?  Need to get your audience fired up and ready to go?  
We've got just the thing- an emaze!
While all emaze presentations are by definition bold and engaging and exciting, we decided to revamp a template to be specifically dedicated to this.
Check out our newly revamped Bold Ideas free presentation template: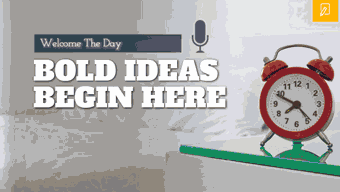 With gorgeous new layouts meant to inspire and empower, it's easier than ever to motivate your audience to action!
Ready to express your bold ideas?
Click here to create one now!