First, it should be noted that 'creativity' is not a lot restricted to artists, authors and writers. It is an ability of thought which leads man to produce a valuable and original idea.
If you ever wonder why your 'creative side of the brain' does not work at the exact moment you needed it the most, here are some tips that can help you to boost your sense of creativity.
10 emazing Tips to Boost Your Creativity
1. Self improvement
Like almost anything, creativity is something you can develop and improve . In order to make it happen ,you need to save time for self-development and enrich yourself in those areas that really interest you.
2. Become rich without money
Investigation process and the hunger for knowledge in those field you interest in, make you an expert in it. This knowledge will make you better at what you do and will help you to develop different creative directions to solve a variety problems.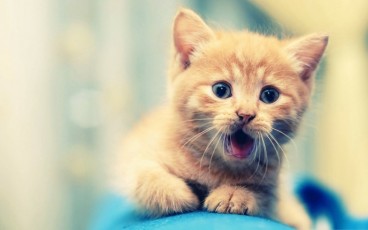 3. Be a cat for a lil' while
While the curiosity killed the cat ,it will only empower you. So.. don't be afraid to be curious (!).  Stop beating yourself up over mistakes. you should embrace them and consider them as you trough a challenge.
4. Motivate yourself
One driving force of creativity is motivation. If at the end of a marathon would be waiting for you a large reward – your creative performance may be affected. You won't concentrate on running well, but running as fast as you can in order to get the prize. To make that kind of moral motivation, more self challenging necessary. You need to set goals for yourself in various life issues and try to get them for yourself only.
5. Get out of the safe zone
"When you take risks you learn that there will be times when you succeed and there will be times when you fail, and both are equally important" (Ellen DeGeneres). It means that one person should be willing to take risks in his own life in order to succeed.  When you exit from the safe zone, some unusual situations and new experiences may occur.
6. "Believe you can and you're halfway there"
Theodore Roosevelt was right. Self-congratulation about the occupation of goals and objectives can increase your creativity. this is absolutely necessary to improve one's self-confidence . The more you understand that the failure is the key to success the less you let it influences you while taking risks. That of course will skyrocket your creativity.
7. Fighting against the fear
Fear of failure can paralyze you ideologically and in worst case, even physically. Failure can upset you and harm your creative abilities. Positive mood can increase your ability to think outside the box and leads you to think of great ideas.The trick is to know how to deal with failures during the life. Adopting a positive attitude about life may help you win this war.
8. Brainstorming
It is very important to challenge your creativity once in a while. There are ideas that come to your head when you are alone in a quiet place, but there are many cases that group-thinking can " bump" a creative idea, that would never comes without the group's brainstorming. As they say "two heads are better than one".
9. Seeing inside
The intention is not only to look but to observe. Our environment always provides us social or physical stimulus that can be a great inspiration for new ideas. Sometimes in life we become so focused on the finish line that we fail to find joy in the journey. Do not be afraid to get excited about anything and be inspired by your surrounding.
10. Get ready to grow
This human trait is very important when you talk about creativity. You should speak out your ideas without any fear! Sometimes you'll get a critical response but sometimes it can be a brilliant idea that is worth to be spread!
Most importantly, don't you ever give up your dreams. Follow them and try to fulfill them. A creative person is a person who can juggle random thoughts about life into a creative ones. That may lead them to a winning position in life. Good luck!