In a lineup between emaze, Prezi, and Powerpoint, which online presentation software really is the best?
Most of us grew up using PowerPoint for all our presentation needs. For a long time, it seemed to be the only player in the game, and to this day remains strong. Over the past few years, some serious competition has emerged. Several programs now offer the same features as PowerPoint and have added features that were missing from PowerPoint. Many of these competitors are cheaper than PowerPoint or even free. Some offer important features that PowerPoint doesn't even touch upon.
In fact, today there are so many alternatives in the market that it can be hard to know which to choose. We've decided to help you compare the features of different presentation software.
Presentation Software Comparison: What Features Should You look for?
When you're looking for the right software to help you create your next presentation, there are several factors to consider:
You want something that's

easy to use

, yet will deliver

professional-looking results

.

An option to

collaborate

can be essential if you're working as part of a team.

You want to be able to

easily share

your presentations with others. Therefore, it's also important that your presentation is

compatible with all devices and operating systems.

If you're working or learning remotely, an option for

remote presentations

can be a must.

A sizable collection of appealing

templates

that you can use to make your presentation. Ideally, the program will have a wide selection of templates across several different categories (a presentation for a sales pitch will look different than a presentation for a book report or history presentation).

Additional features

that help you create and share engaging presentations. You want to find a program that is going to suit your needs.

And of course,

price

is also a consideration. You don't want to feel that you're paying more than what you're getting.On the other hand.
Taking all of these things into account, here is a look at some of the biggest players in the presentation software market, and how they compare.
Powerpoint vs Prezi vs Emaze vs Google Slides vs Keynote – How Do They Compare?
Powerpoint. We all know Powerpoint. It's the most commonly used presentation software and the one we all grew up using. It was the first and the biggest. Powerpoint is easy to use and in recent years, Powerpoint has added a large number of templates for presentations, infographics, and charts. However, their designs can be a bit simplistic and dull – presentations made using Powerpoint often have a high ratio of bullet points and text to slides. Powerpoint offers a linear presentation format, moving from one slide to the other. You won't find too many fancy effects and features, but you might not need them. Photos and videos aren't so easily embedded in Powerpoint, and can only be positioned horizontally or vertically.
Powerpoint is the only one of the listed presentation software that is offline-only. That means that you can only access it from your computer while you work on it. In order to sync changes and collaborate with others, you need to be an Office 365 subscriber. So if you often need to work on your presentations with your co-workers or fellow students, this might not be the best option for you. Powerpoint also isn't cheap – it's $139.99 for each license (and you need a license for each separate computer), but that gives you lifetime use, rather than paying per month.
Emaze – The Easiest To Use Presentation Software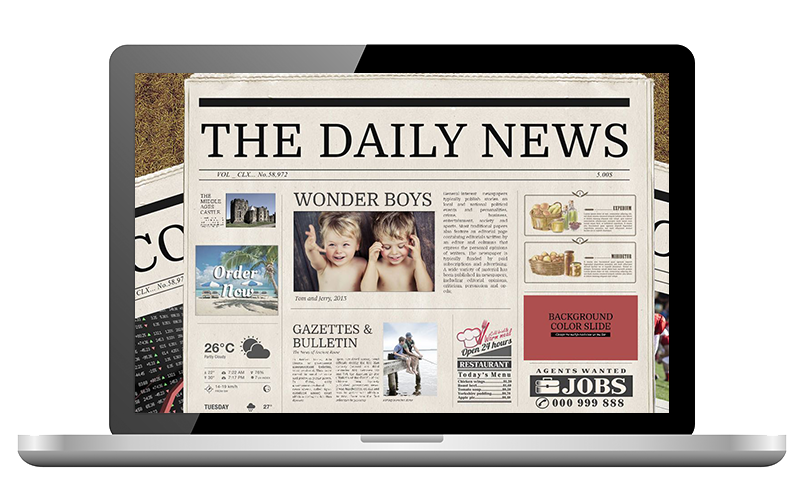 Emaze has a large collection of templates divided into categories such as education, art and design, training, and sales. The templates are all beautifully designed. Emaze isn't just a presentation software – it also helps you design webpages, e-cards, photo albums, and more. Presentations can then be shared by email, through a link, or embedded into your website or blog.

One of Emaze's biggest advantages is that several people can collaborate on a presentation through an executive or business plan.

With a free account, you can create 5 projects per month. This includes audience analysis – another feature that other presentation software (other than Prezi) don't have. A pro plan (which enables you to create unlimited presentations and projects) is just $13 per month, while an execute plan (which offers 3 custom domains, collaboration, and remote presenting) is $40 per month.

Emaze has another unique feature – it offers automatic translation of your presentations into all languages.
Prezi –
Prezi, like Emaze, has a non-linear interface. Whereas Powerpoint and Google Slides have one slide after another, Prezi starts off with a blank slate. You can zoom in and out of your presentation, which can help highlight the importance of certain details or shift from one topic to another. For some, Prezi is not as intuitive or easy to ease. Because Prezi isn't linear, there are no slides to print and hand out to your audience.
In terms of templates, Prezi has a selection of 11 templates in its free version – but you need to sign up using your credit card details to be able to use them. After a free 7-day trial, Prezi is only $15 a month to use (if you sign up for a year; otherwise, it's $20 per month). Once you sign up for a subscription, you gain access to a hundred different templates.

A nice perk with Prezi is that you can download a desktop application for offline work or work online through the Prezi website.

In terms of collaboration, Prezi can be great for teams – up to 10 people can work on a Prezi presentation at once. You can then easily embed your presentation on your blog or webpage.

Like Emaze, Prezi also offers audience insights on your presentations. So if you're a teacher, a marketer, or a business person – you should go with either Emaze or Prezi.
GOOGLE SLIDES – Google's Free Presentation Software Option
The main advantage of Google Slides is that it is always free to use. It's built into your Google account, so you don't have to download anything. You can access it from anywhere and is compatible with all devices. It's also very easy to use (it has a similar design as PowerPoint).

Google Slides has a small offering of templates, divided into topics such as "personal", "work", "wedding", and "education". There are no options for 3D or video presentations. You can collaborate on your presentation with anyone who has a Google account, and it's accessible on all devices and operating systems. However, Google Slides is the only one out of this list that doesn't offer a remote presenting tool.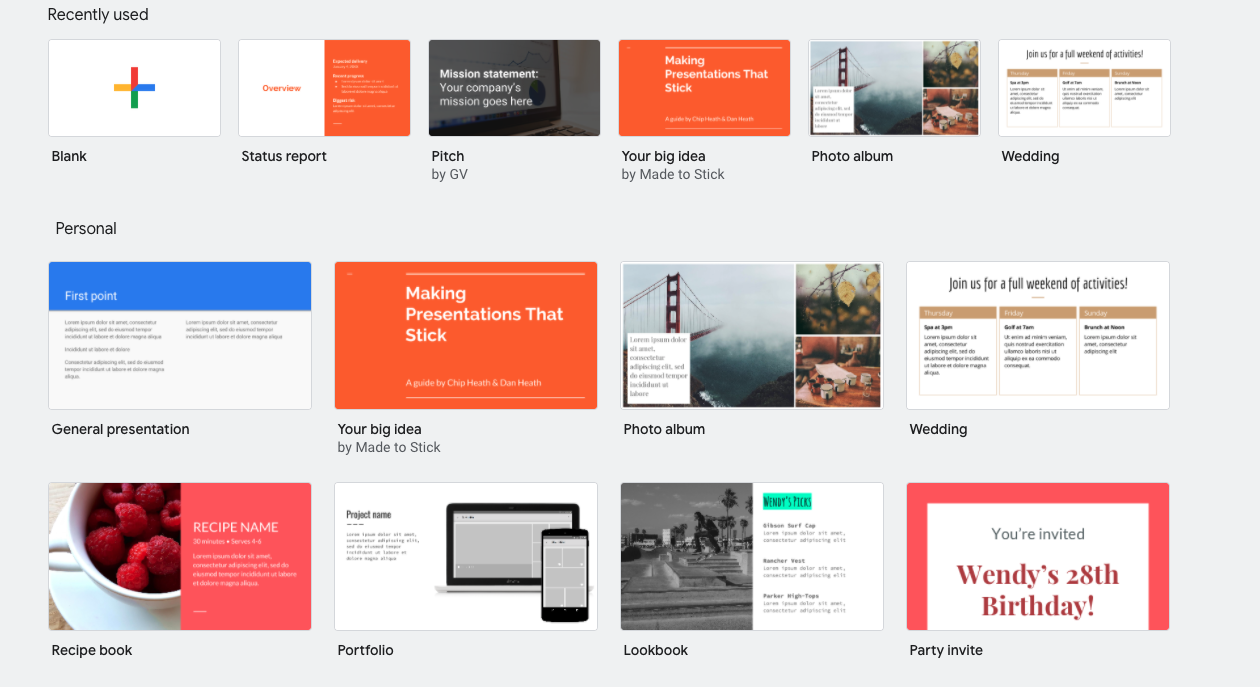 KEYNOTE – Apple's Built-In Presentation Software
Keynote's main disadvantage, of course, is that it's only available on the Mac app store. But if you have a Mac (or iPhone or iPad), Keynote is free to use. Keynote is free to use and you can quickly access your presentation across all your devices through iCloud. Once your presentation is complete, your PC friends can open it on their devices, as long as you save your file as PPT or PDF.
Keynote has hundreds of professionally designed templates that you can choose from. Design is their strong suit and Keynote offers many simple and elegant templates that you can easily build upon.
Keynote is the only other presentation software other than Emaze that lets you share your presentations directly to social media.
Keynote enables collaboration, has offline access and lets you access your presentations anywhere. It's also simple and easy to use.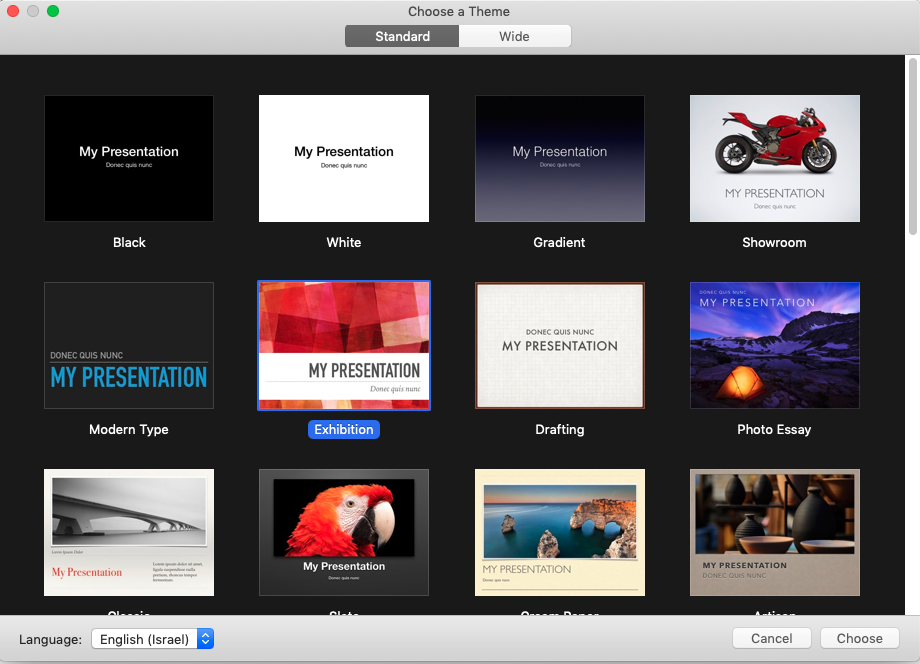 ---
Of course, each of the programs mentioned has its own pros and cons. Your choice ultimately rests on what you need in a program. At the end of the day, you'll be able to make a great presentation with any of these programs. It's all about finding the one that suits you. Asking yourself questions, like "Who is my audience?" will help you find the right program for you.