Learn how to instantly download and play an Emaze presentation offline in HTML format -no coding skills or online converter needed!
So what is HTML anyway?
According to Whatis.com, HTML is HyperText Markup Language, a file format often used as the basis of web pages. 
HTML consists of tags surrounded by angle brackets. HTML tags can be used to define headings, paragraphs, lists, links, quotes, and interactive forms. It can also be used to embed Javascript, and CSS (cascading style sheets). – Sololearn
You're probably asking yourself why this format is so important? Like many sites, Emaze utilizes HTML to protect the proper formatting of text, images and video so that your internet browser may display the content as it is intended to look. Without HTML, a browser wouldn't understand how to display your content and all the elements included in the presentation. 
Since HTML displays all of the content in a presentation in the intended layout and format, it works as a great tool for displaying Emaze presentations, especially when there is limited or no internet access.
How Can You Download an Emaze Presentation in HTML format? 
Once your presentation is ready, it's time to present! But what if you have no internet connection? Not a problem! Emaze Premium users can easily download their work to a number of offline formats like PDF, MP4 and HTML. Here's how you can download your presentation to HTML format in no time!
Please note, to download your presentation to HTML, you will need internet access. Once it's been downloaded, you can be offline and still play the presentation as if you are online!
In play mode, select

Download

from the

Presentation sidebar.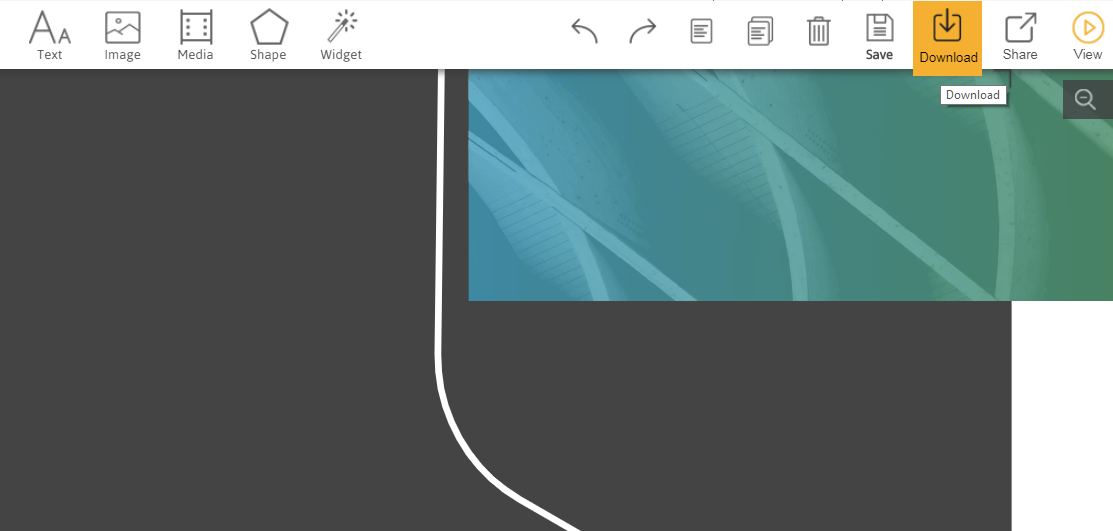 2. When the Download popup appears, click HTML.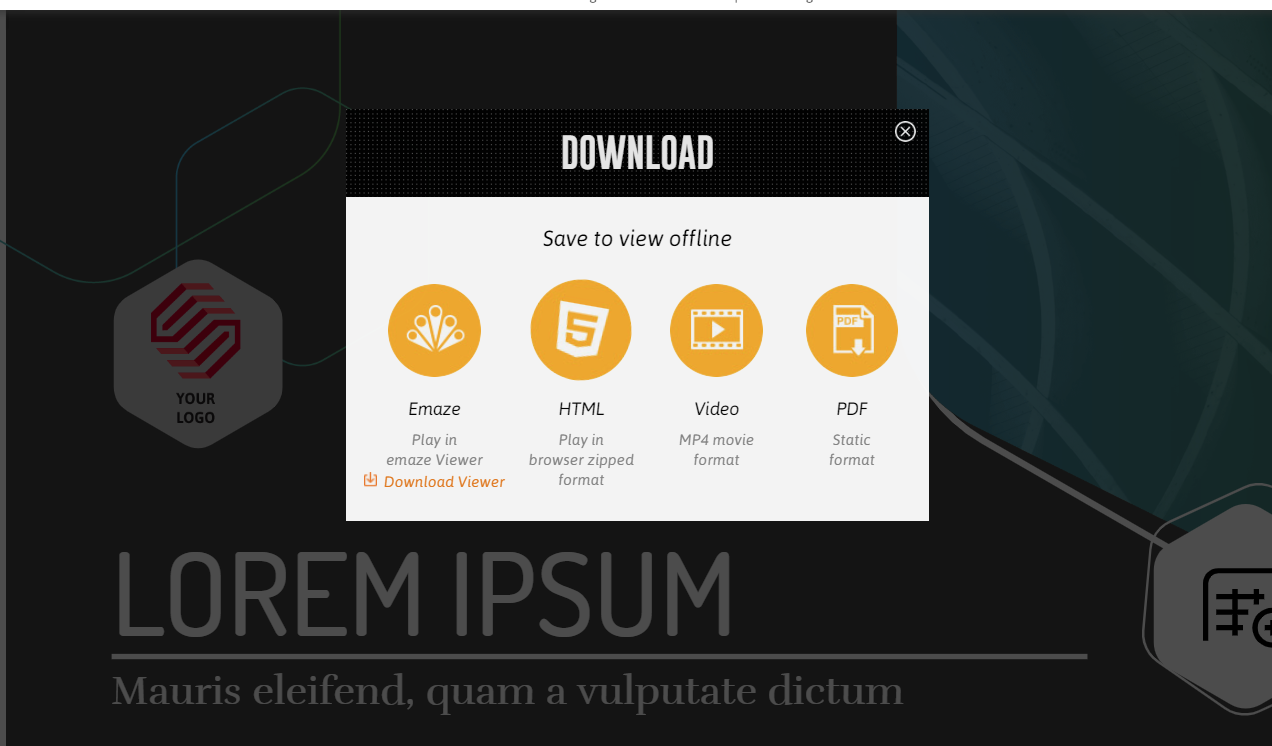 3. The download process can differ between browsers. Select your browser to continue.

Click on the arrow at the bottom of the screen and select Show in folder.
Select Save File, then click on the download arrow at the top right of the screen. Right click on the downloaded file and select Open Containing Folder.
Select Save as, then choose the directory destination for the downloaded presentation and click Save.  
The presentation will be downloaded and unzipped automatically into the Downloads folder. 
The presentation has been downloaded and saved as a Zip file in your Downloads directory.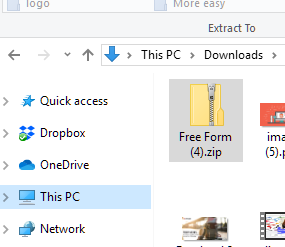 5. On the Downloads tab, you can press the right bottom with your mouse and "Extract all…" and wait!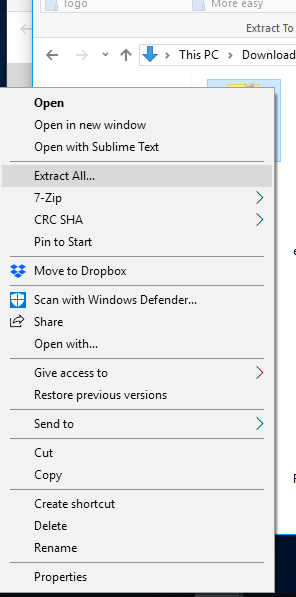 You can save the presentation to a disk by copying the zipped file or the extracted folder.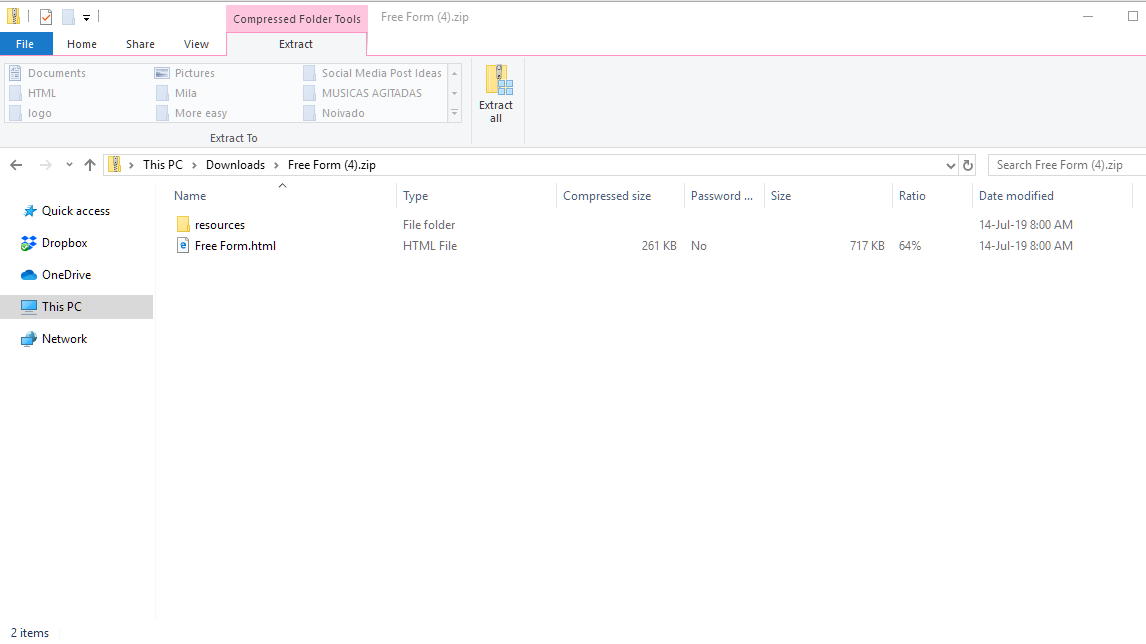 7. Double press on your HTML file and have fun!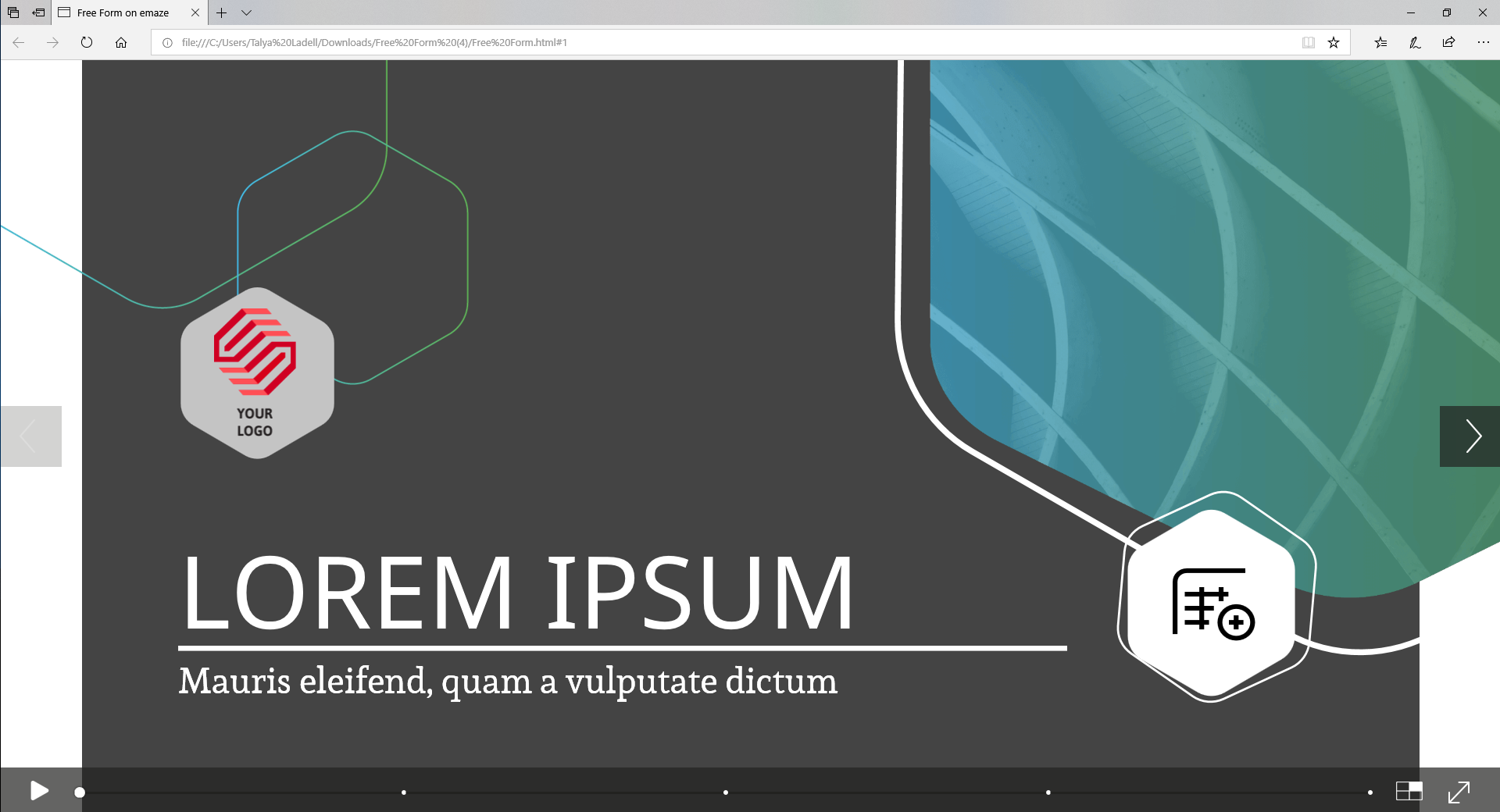 Download Your Presentation as HTML with Emaze
As you've seen, Emaze offers users different types of formats to download their presentations offline: MP4, PDF, Emaze Viewer and HTML. Each of them has their own functionality.
MP4: enables a user to download their work in video format

PDF: provides a static presentation that can be printed out

Emaze Viewer:

give someone permission to play in Emaze as long as the user download viewer
You may think HTML format is the hardest way to download a presentation, but it's actually one of the easiest and most effective methods! Users only need internet access to download the HTML Zip file, and then can play their presentation whether they are on or offline!  
Follow us on Instagram, Facebook and Twitter to learn more about other Emaze special features.