Are you stuck in a presentation rut? Do you feel like your recent business presentations have been fine, but nothing to write home about? Do you wish your presentations were memorable and impressive enough to make your audience say "wow" every time?
Don't worry, we've all been there. Now we're here to help you learn how you and anyone can create visual and interactive presentations for free. Just keep reading.
Start with a great design and the perfect presentation template
Before you get started making the presentation of your dreams, you need to find a template that matches your look and style. Maybe your company has a more corporate feel, or perhaps it has a more fun, youthful vibe. Whatever the case may be, you want to make sure to choose a template that will help you convey your message. If you are doing a demo or pitch, presenting at a sales meeting, running employee training, teaching a lesson, sharing data with clients or showcasing a creative idea to your team, you will want to make sure that the style of your presentation template matches the content your are sharing.
With Emaze, finding the perfect template is easy. Offering hundreds of visually stimulating 2D and 3D free presentation templates, any kind of user will find something that is just right for them. Emaze features templates recommended for every type of presentation, including Sales, Marketing, Education, Training, Business, and Art & Design. Of course, you don't need to choose to use the templates that are recommended for your type of content, but this offers an easy way to get started finding a template that was designed with that type of material in mind, with the slides already made.
Set up a successful presentation
Perhaps this seems like something obvious, but to many, the thought of starting a new presentation is daunting. Where to even begin? Emaze eliminates this concern entirely. Every template includes dozens of ready-made slides, each with a unique layout. Add a slide with a big title. Add a slide with a big title, a subtitle, and a paragraph of text. Add a slide with a list of bullet points. Add a slide with one big image. Add a slide with two images and a title. Get the point? The options are unlimited. Keep adding slides as you go through creating your presentation.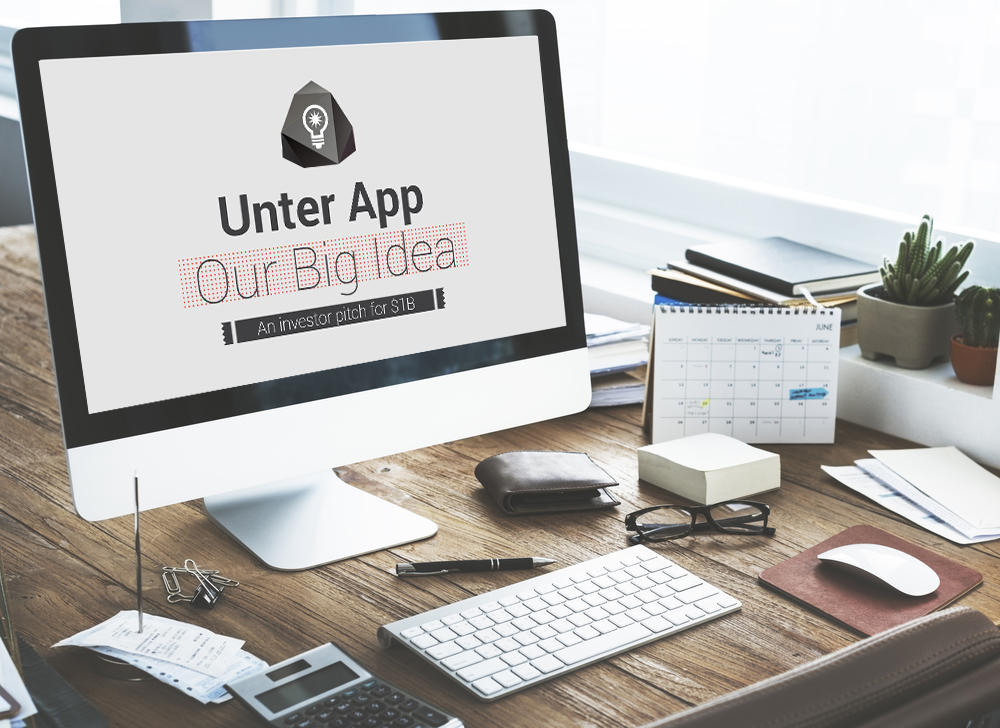 As any seasoned presenter will tell you, writing tons of sentences and putting them into slides on a screen is firstly, boring, and second, ineffective. Focus hard on putting your key points and ideas on slides, and back some of them up with slides that let you convey information in the form of bullet points, infographics, and visuals. You want to make sure that your goal and message is clear and consistent throughout your presentation. Experts suggest that the average optimal length of a presentation is 30 slides, but your presentation can be successful at 5 slides or at 100- there is no perfect number. Every time you add a new slide, be sure to think to yourself, "What new and important piece of information is this slide adding to my central message?" You will find your presentations will start to become more powerful and focused.
Make your presentation look like a professional designer made it
When many companies pay thousands of dollars for designers to make their presentations beautiful, engaging and interactive, it doesn't seem like something that could easily be done for free. Emaze offers ready-made templates and all the user-friendly tools you need to make your presentation stand out like never before, without any outside help. You're probably now thinking, "Ok, so once I pick the perfect template for my presentation, what comes next?" First, we always recommend putting your text and thoughts into slides, breaking up your content, and figuring out what deserves to be a title, a subtitle, a caption, and what to leave out of a slide. Once your slides are all organized with the text, then comes the time to add in your visuals, whether they be photos, videos, live embedded web pages or something else.
Once all your content is in your presentation, it will probably already look pretty good. If the layout of the text and images in the slides is clear, and you're using an interesting template with nice backgrounds, fonts, and transitions, you're most of the way there. In fact, for many, your presentation will already look quite perfect and professional. To take it to the next level, try adding some subtle custom effects to some of your text and images that will make your content pop and really draw attention. Consider going into your presentation settings and changing up the branding to make it match your company's branding, or customizing it to make it look very unique. Try flagging and linking different elements in your presentation to make it interactive, for example linking a certain section to another section so that when you or your viewer clicks on it, they are taken to a different slide. You can even add automatically updating social media feeds to your presentation for your viewers to enjoy.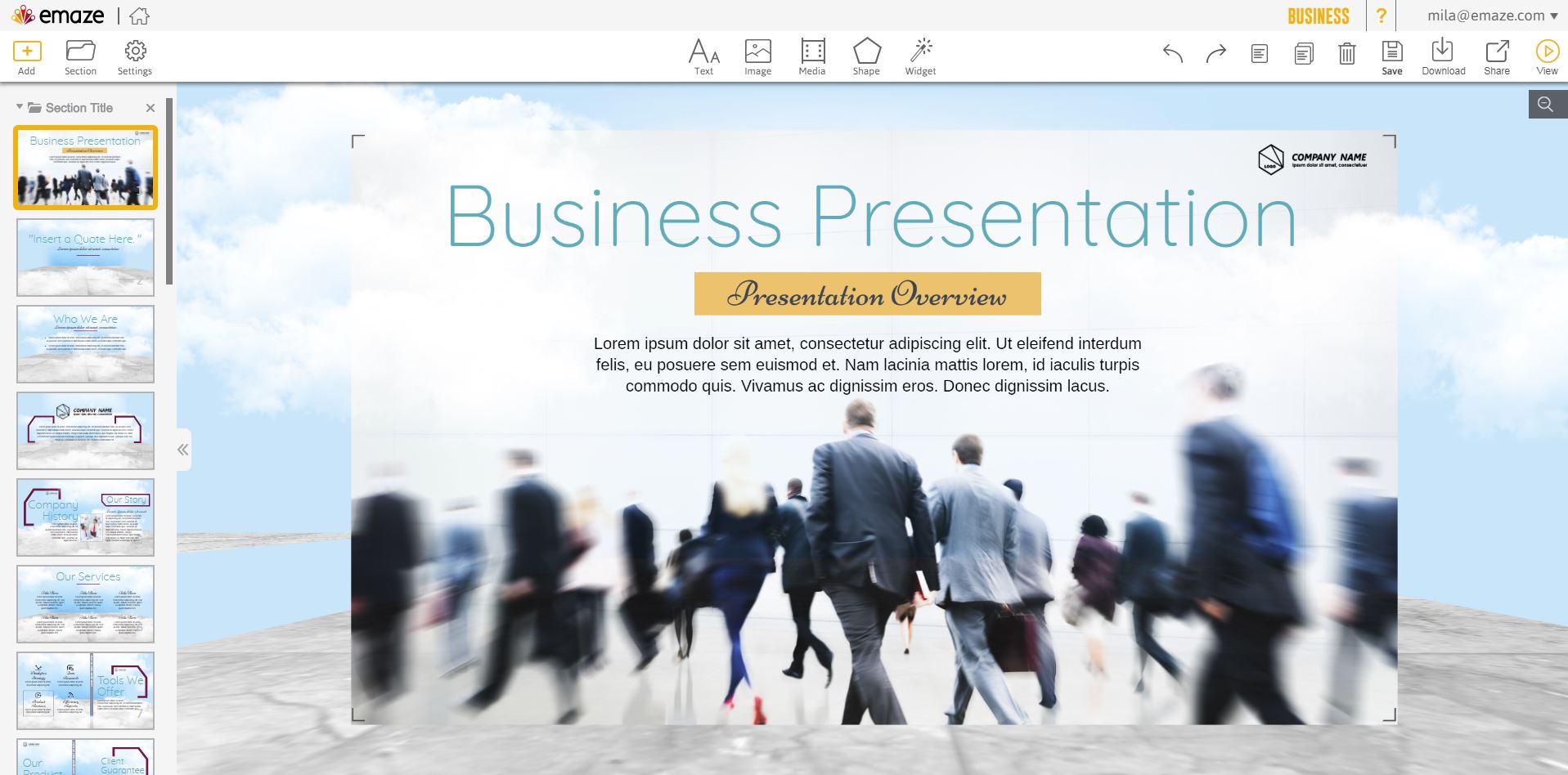 Then comes the time to touch up your presentation, an often overlooked step that can make all the difference between a good presentation and an amazing one. Go through each of your slides, and make sure that all the text and media are aligned properly, make sure all the text is consistent in font, size, capitalization and color. Make sure that all the custom effects are doing what you want them to do, and that any links to another place in the presentation or out of the presentation are linking to what you intended them to. If you have added your company's logo or branding to the presentation, make sure that all the color codes are correct, that the branding is on the same exact place on each slide it appears, and the the images and logos are all high quality. Some of these things may seem quite obvious to you, but by becoming consistent about getting into the habit of doing these things as presentation best practices, your presentations will become more professional, visually stimulating and uniquely interactive in no time.
Transform your presentation into an interactive experience
There is very little surprise to keep an audience's attention when you click "next" slide after slide, and the slide quickly changes to the one after it, going on and on for who knows how long. Audiences will stay alert and pay attention when instead of clicking and going to the next slide in the presentation, they are taken to a different place in the presentation, somewhere lower down on the slide, an embedded web page, an external website, and anywhere else they can imagine. This is especially true if you are sending your slides for a customer or client or supervisor to review themselves on their own computer. There is nothing people despise more than being bored and doing things that are so predictable, and by easily adding things to your presentation for them to click on, scroll through and engage with, you can make your presentation one that they will remember well. It is well-known that people love content where they can immediately see the results of an action they performed, even a small one. Keep this in mind as you build your presentation and put together your slides, thinking about where you might be able to add something small that you or your viewers can act on.
Ready to get started creating visual and interactive presentations for free? Get started with Emaze today!