Emaze is a content creation tool built for people to create their own professional presentations, websites, blogs, photo albums and e-cards. But it can be used for so much more! Here are a few great ways you can use Emaze for all your creative needs.
1. Design a logo
Who knew? Anyone can easily use the Emaze editor to design their own logo or any digital graphics without being a Photoshop whiz. The Emaze editor is where users go to create presentations and more, but the editor can just as easily double as a design editor. Anyone can create shapes, adjust colors, play with fonts, and utilize our whole toolkit of tools and features to create graphic designs and elements. The editor is completely flexible and is a blank palette, with all the tools anyone could need to create some visuals that wow.
2. Promote an event
Planning an event or party? Want to send out invites or create a dedicated website or landing page just for the event? Plenty of users have figured out ways to use Emaze to promote and share their upcoming events! In the e-cards category, there are dozens of stunning invitation templates that are ready to send out, or can be completely personalized. Others use Emaze to create their own wedding website to share with friends and family, or a landing page about a conference or professional event.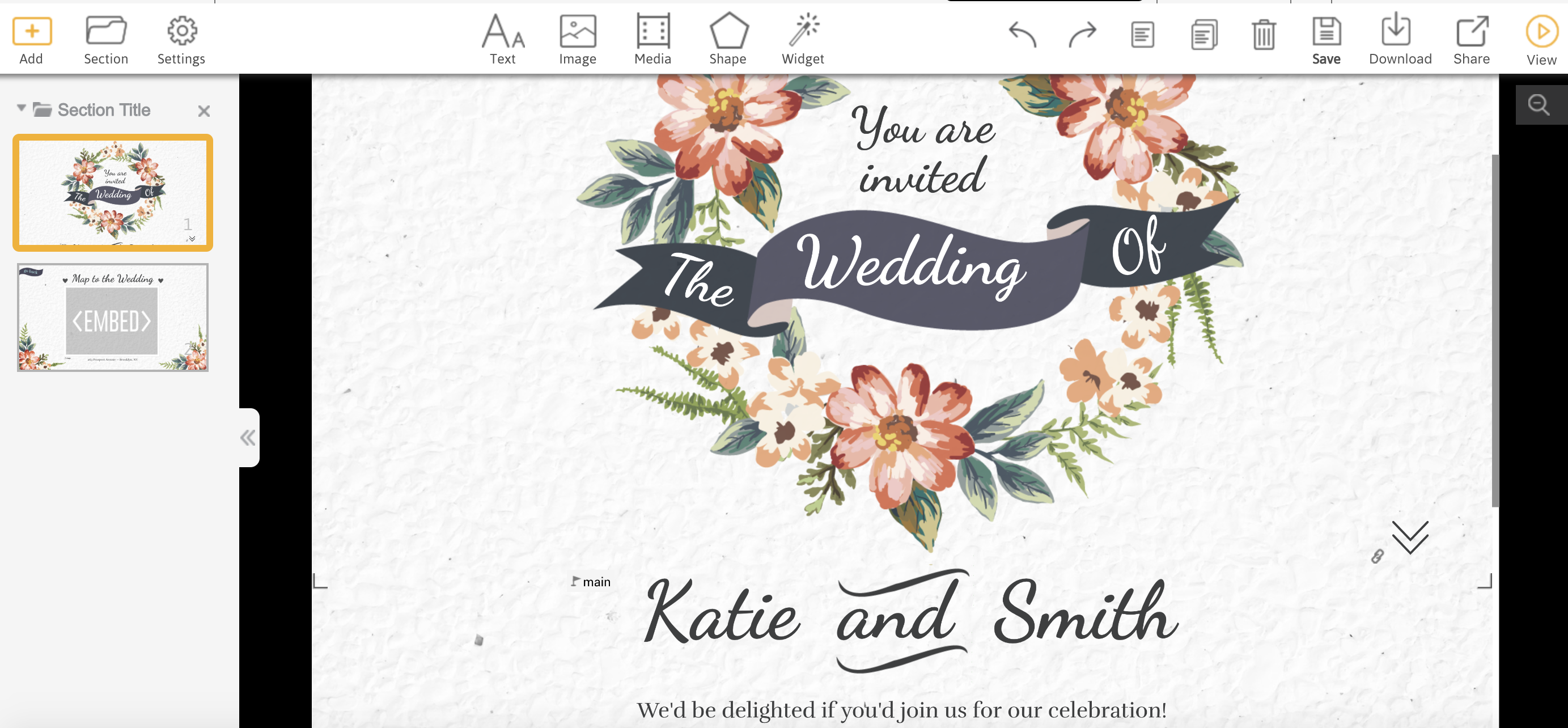 3. Write & publish an article
Bet you didn't know that Emaze has templates specifically designed for articles, essays, blog posts and stories! Instead of writing up an article on a plain white page, try putting your content into an Emaze template and publishing it directly from there. Many users have taken this route when writing articles and blog posts, and want the finished product to look professional and cohesively tied together. Choose a template like "Visual Article" or "Minimalist" to find ready-made layouts, and easily put in your body text, title, subtitles, accompanying images and more.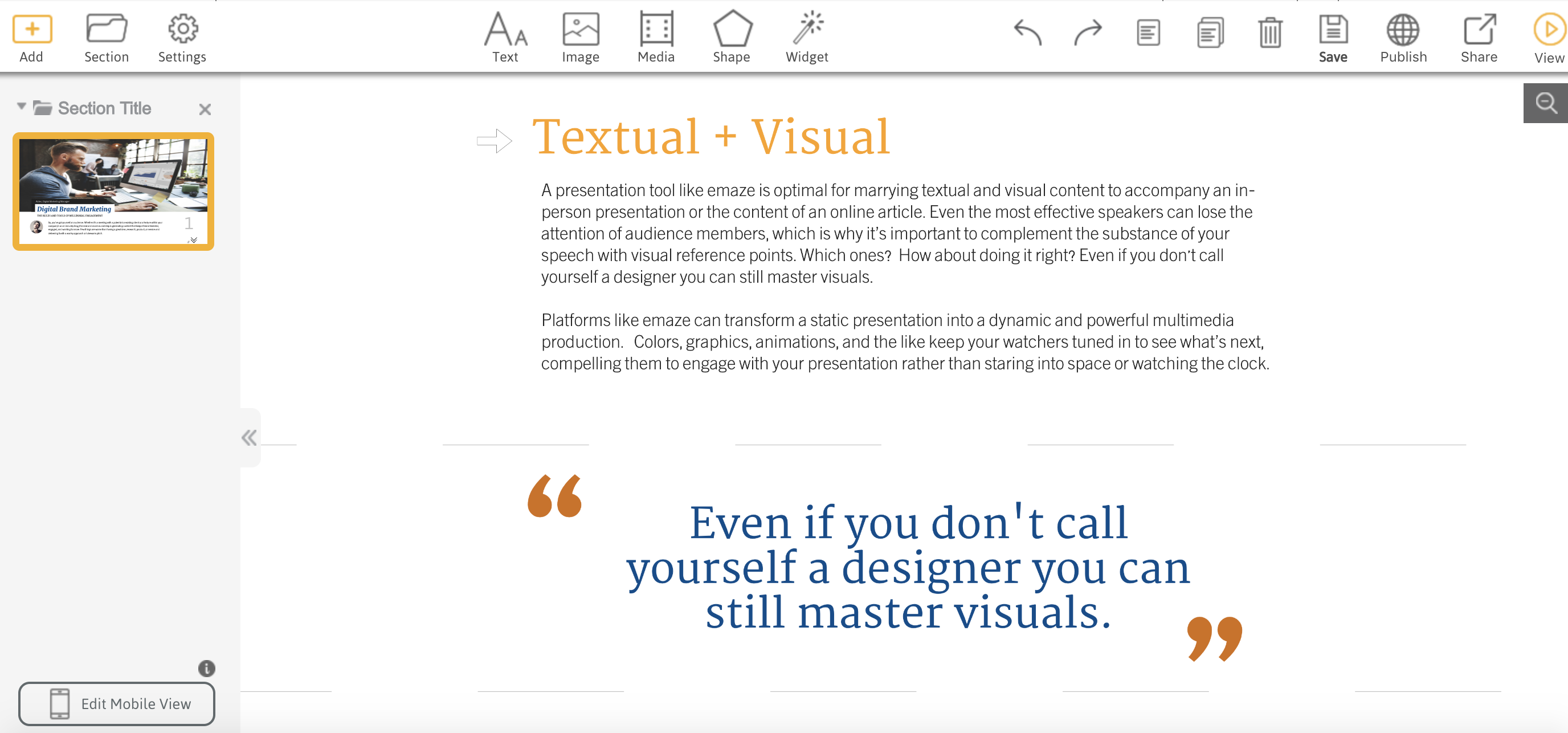 4. Build a digital resume
Another creative way people have been using Emaze for years is using one of our templates to create a digital resume. Especially for people in creative industries or work in hi-tech, having a digital resume is a great differentiator to separate you from the competition and be able to send people your resume on the spot that truly stands out from the crowd. "Blogger Profile," "Resume," "Tech Blogger" and "Journalist" are just four of the many templates people are using to showcase their professional work and experience.
Do you have another creative way that you use Emaze? We would love to hear it! Email us at gabriela@emaze.com, or let us know on Facebook at @emaze_presentations or on Twitter at @emaze_tweets!