Jun 21 2020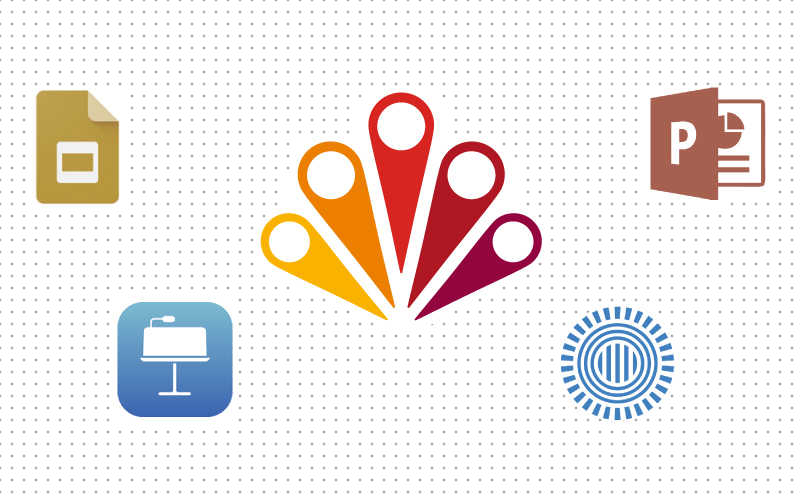 Emaze vs Prezi vs PowerPoint: Which Is Better For You?
Which online presentation software is really the best?
When there seem to be so many PowerPoint alternatives to choose from, it's hard to know how to decide which one is the best one for your presentation needs. We've researched all of the top presentation softwares to figure out what each one is offering their users, and created a helpful chart for comparing them. Here, we'll share the chart with you and explain the benefits of the great features you should be looking for.
Alternatives to PowerPoint Presentations
If you're looking for a concrete way of figuring out which presentation is software is the best one, you've come to the right place. Instead of trying to explain why one software is better than the other, we've collected all of the features they each offer and put them together in a way that lets you decide for yourself. In this chart, we compare Emaze with four other presentation softwares- Microsoft PowerPoint, Prezi, Google Slides and Apple Keynote.
Features that are a presentation "must"
For people who have been using one presentation software for what seems like ages, it is important to take a step back and reassess and see what other softwares are out there. Every presentation software offers different things, and someone might realize they have been going without a very vital feature that they could easily have with another software. Of course, many people say that they have been using PowerPoint forever and that is what they are familiar with, but there are many great PowerPoint alternatives available in the market today worth giving a shot. Some of these presentation softwares we're looking at today are online, and some are offline. They all offer a free version, and some offer a premium version with more advanced features.
We know which presentation software we think is best (p.s. – that would be Emaze), but we've created this unbiased comparison of 5 presentation softwares to let you make that decision for yourself. Take a look at the chart and explore the options.
Compare features of Emaze vs. Prezi vs. PowerPoint vs. Keynote vs. Google Slides
Did that comparison chart convince you? Get started creating your presentations with Emaze today!