Jan 16 2014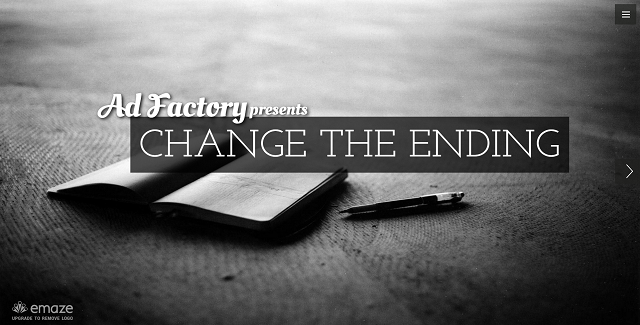 Pick of The Month: Best Presentations of Jan 2014
Reading Time:
3
minutes
We have seen lots of emazing presentations that have been created with emaze. In this blog post, unfortunately, we had to select only six of them which we love the most. Sit back, Relax and Enjoy the best presentations of the month!
1. Ad factory presents "change the ending"- this 12-slide presentation created with our "24 hours" template deals with an important issue of the 21st century. These five entrepreneurs call for saving the libraries from an inevitable death. They want to create awareness to the borrowed time which remains until the end of the period of tangible books. An important initiative..Take a look!
2. This "Newspaper" template presentation reviews the life in South Africa during the Apartheid Revolution and the life of Nelson Mandela, a South-African anti-apartheid revolutionary, politician, activist, lawyer and philanthropist who served as President of South Africa from 1994-1999. Mandela died on december this year, so it is very relevant.
3.This humorous presentation uses our "3D Lounge" template to explain how to make a fat men look good by Homer Simpson as a case study. It explains what suits fat men and what they should avoid. We love the visuals of Homer Simpson.
4. Mekomy.com – A lovely presentation of a great business based in Tel Aviv. They have an idea of creating tours in 3 destinations that are based on their customer's passions. We loved also the idea, not only the visualization of this presentation and wish this startup good luck!
5. Technology is becoming an integral part of our lives. More and more exhibitions become tech-based. Interactive art invites the user to participate in the creation process and this presentation gives us an inspiration about the combination of art and technology. The presentation also includes an interesting demonstration of their emazing idea. You should watch this.
6. This presentation explains why you should use google photos in your own business strategy.  It's a great opportunity to learn how to showcase your business to customers around the world. Take this tip and give it a try!
Enjoyed this month's best presentations? Create your emazing presentation and maybe you will also get a chance to appear in our "Pick Of The Month" blog post.