Jul 3 2020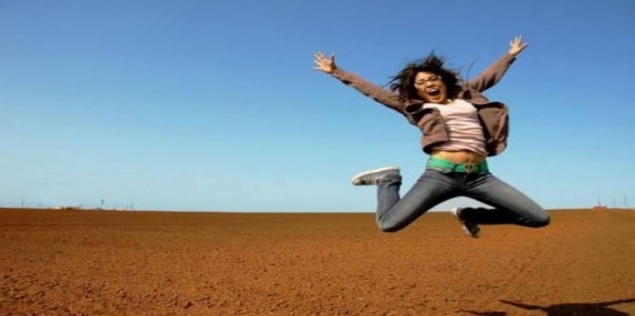 The 4 Best Prezi [+PowerPoint] Alternatives in 2020
Reading Time:
4
minutes
If you are tired of looking for great alternatives to Prezi – Look no further, because I have the ultimate comprehensive list of PowerPoint alternatives right here.  No more boring presentations. With this list you can pick the perfect presentation tool or software for your presentation (be it on stage in-front of an audience or online for sharing).
We tested these 10 different alternatives to Prezi and PowerPoint and summarized what we thought about each one.
1. Emaze – The best alternative to Prezi for presentations that pack a punch
Emaze is by far our number one choice.  It features some incredible features you will not find in any of the other options including Amazing 3D templates, sound and voice over and even the ability to play the presentation on video.  Emaze is built on the newest HTML 5 technology which allows it to run on any platform (something that Prezi does not).  The chart functionality is adequate but lacks the ability PowerPoint gives for those who really want detailed and accurate charts. The price is the lowest on the market so it will undoubtedly go up over time (You lock in to today's  price for life). We recommend Emaze if you need to create presentations that have a strong WOW effect or want to present both in front of an audience as well as share your presentations online.
Pros:  Emaze has the best looking presentation templates and some amazing 3D effects.
Cons: The much talked about viewer analytics features are not available yet.
Our summary review of  this alternative to Prezi: Emaze is the best choice for those who want great looking presentations that are truly different.
2. Haiku Deck – The best alternative to Prezi for mobile presentations
Haiku Deck created a bunch of Buzz when it launched a while back. We like the ability to create and edit presentations on mobile and the results do look really good.   The user interface is good and the learning curve was quick. But Haiku Deck fell short when it came to editing options.  The software lacks most advanced features that other options have.  Still, If you are looking to present using a mobile device, you may seriously consider this quick and simple option.
Pros: Good looking results, Easy and simple.
Cons: Lacks many essential features.
Our summary review of  this presentation software: Haiku Deck is a great option for traveling salespeople who need to make quick, good looking presentations on the fly that look presentable.
3. Slidess – A simple HTML alternative to PowerPoint
Slides is one of the more interesting alternative to Prezi and Powerpoint you will find.  Slides builds your presentation in simple HTML and allows you to take that HTML and manipulate it manually. The user interface is simplistic and modern, but the styles are not.  The presentations we designed all looked like they were from 1997 – pity. For a software that offers so little we thought that the price of the premium version was rather high – It's even higher than Prezi's.
Pros: Unique Concept. Simple interface
Cons: Slide aesthetics are disappointing. Expensive premium options
Who is this alternative to Prezi perfect for? You will either love this one or hate it right off the bat.
4. Pixxa Perspective – An iPad Prezi alternative for presenters serious about charts
Pixxa created an insane charting app. If you are a chart junkie you will love this app.  We did.  Now we can't really call this a Prezi alternative because it's not a real presentation tool but it is wicked cool and we do think that for some presenters this might be a good option for presenting complex data in charts.   The in app purchases will get you and you might end up spending a few hundred dollars on it over all. But then again, we can't blame you if you give in and upgrade – we are always in favor of a unique find.
Pros: Superb dynamic charting features that you can add to your presentation.
Cons: It's not a full presentation tool. Expensive upgrades.
Who would love this alternative to Prezi?  Slides is The best option for chart-crazed mobile presenters. This would make a great multi-media insert in your presentation.
Conclusion: The ultimate alternative to Prezi –  Emaze
Emaze is by far our favorite option with great features and a low cost premium plan.  Whatever choice you make, we thank you for making an effort to not getting your audience dizzy.