Jan 2 2022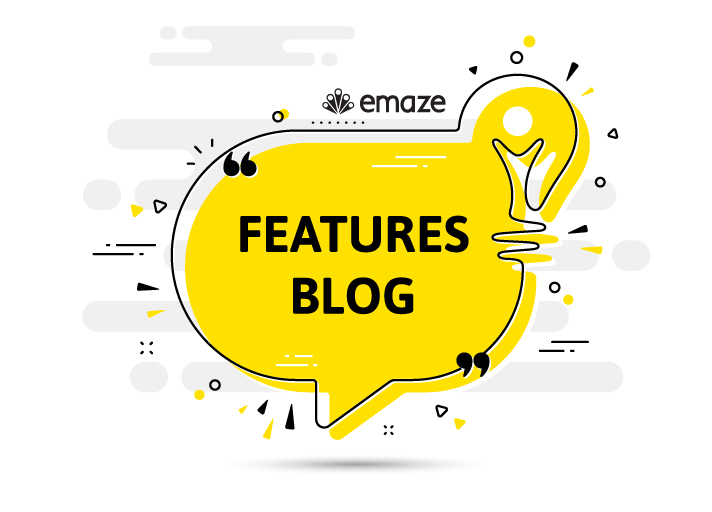 The Big Features Blog
Oh, what a year it has been! With the New Year around the corner, we wanted to reflect back and introduce some of the new features we worked on. And there have been a lot, so without further ado, read on to learn more about some of our newest standout premium features: 
Dashboard:

We've got a new custom dashboard its purpose is to be your central hub, your first stop, the place you and your team will be able to easily access and view what you need immediately, like: 
Easy collaboration

Sharing tasks with other team members

Lots of widgets to choose from

Chatting with team members 

And more
You'll get to decide what's important and what widgets you'd like to display, and even how you want the dashboard segmented.
Folders/Groups:

With so many presentations, we know how easy it is to lose track of them, that's why we saw the need for organization.
And as they say "see a need, fill a need" so we came up with two different ways to keep things organized.
Folders

will allow you to easily organize and access any presentation, and also share it with team members. 

Groups

will allow you to seamlessly collaborate with designated team members (with or without emaze login credentials) and work together on projects, making the experience a lot simpler than having to constantly save, share, open, edit, repeat.
So give it a try: get organized and get grouping
Teams: 

Now your first thought might be… what's the difference between 'teams' and 'groups'? 
We're glad you asked! With groups, you can share projects with anyone, for just one project or multiple, you decide. With teams, these are trusted members you work with regularly, people you share access with and who have their own emaze login
Repository:

re·pos·i·to·ry
/rəˈpäzəˌtôrē/
"a central location in which data is stored and managed."
Or in our case an added feature to our executive-level packages. 
Our repository is the place where pre-approved media is kept for easy access between all team members, ensuring everyone maintains proper branding and acceptable media. 
We just want to help you ensure that your branding stays the same through the pipeline.
Analytics & Tracking Links:

Oh analytics, what else is there to say other than we've got you covered. Anything you could want to know about your audience members, your users, your projects, all of it, we offer real-time analytics to ensure you always know how things are going, to include our Scoreboard feature which allows you to easily keep track of certifications and tests for team/groups.
If that's not enough, we also added tracking links to our repertoire so that you can track projects you've sent/shared as well. Who, what, when projects were opened are now all questions you can not only ask, but have the answers to, and our Contact List feature makes it easy to create lists of contacts, or upload/download them directly from/to your computer.
Brand Safety & Theme: 

We know how important it is to maintain your branding image, that's why we're enabling a new brand safety feature along with the ability to "lock-in" your company branding.
The new feature ensures that firstly anyone charged with creating presentations for your company will know exactly what images, colors schemes, fonts, etc, are branding approved and that no presentation can be published without first passing through our state-of-the-art AI through an inspection process that will determine if there is any unapproved language or images in the presentation. 
Should that be the case, we'll block it from publishing until you can inspect and approve/disapprove 
That way you can rest assured that no one, nowhere, can upload harmful presentations under your brand name 
Stay creative, stay safe
Forms, Surveys, & Quizzes/Tests:

Regardless of whether it's for informative purposes or just for fun, the ability to create interactive content is one that is needed across the board, so we did our best to ensure we provided you with the capability to create whatever you needed in the most customizable way, ensuring you always get the information you need, to improve, to compare, or simply to track progress.
–Forms and surveys: Give you the ability to create content for gathering information, be it filling in important information such as doctor release forms, or crafting surveys to see how things are progressing
-Quizzes/tests: Ensure that everyone understands their role, their work environment, or is properly trained/certified by crafting exams to each individual need or role (and track results with the scoreboard in the analytics)
All of our 'interactive content' can be shared externally or internally within emaze to make sure it's always sent to the correct audience.
Templates & Custom Effects:

We wouldn't be worth our name as a premier content creation platform if we didn't offer hundreds of beautifully curated, unique, templates. And we do. We offer so many templates that we decided to branch out from 2D to 3D and even added in dozens of custom effects for you to play around with. We know that customization is important in creativity, so we've given you, and will continue to give, as many options as possible to help you let your creative juices flow.
We know we just dropped a LOT of new features for you to play with, and we know they won't be the last. Every year, every month, every week even, we do our part in trying to provide the best services possible and come up with as many new features as we can to help make things easier and more streamlined for you.
You focus on creating, we'll focus on providing you with all the tools you need. 
For more information on how to access all of our premium features, please reach out to us at sales@emaze.com